Fishing Joy hits 100m downloads milestone
CocoaChina's mobile game joins the ranks of Angry Birds and Temple Run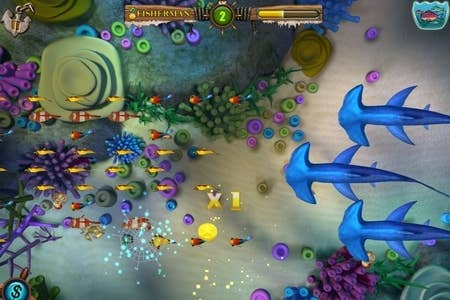 Chinese mobile game company CocoaChina has announced that its flagship title Fishing Joy, created by its development arm Punchbox Studios, has been downloaded 100 million times worldwide, which puts it in the league of just a handful of mobile games that have seen at least as many downloads, such as Angry Birds and Temple Run.
The company also noted that Fishing Joy's engagement levels, measured by average session length, and retention rate "have far exceeded industry averages for casual games." The company, citing analytics firm Flurry, said that users play 2.5 times longer per session and 8 times as many users return to the game compared to typical mobile game titles.
"This is a fantastic achievement for us because we have reached great scale while also maintaining an engaging play experience as users play longer and keep coming back," said Haozhi Chen, CEO of CocoaChina. "We are extremely proud to have reached such a significant milestone, and it inspires us to continue making the best games possible."
CocoaChina recently published Fishing Joy 2, which the company said has also seen "significant success." The company is hoping to further expand its business by publishing western mobile games as well. CocoaChina recently partnered with TapJoy to publish western mobile games in China.