Fingerprint Digital CEO: "Huge opportunity" in kid's games
Investment from media giant Corus Entertainment boosts mobile learning games
Fingerprint Digital Inc., a mobile gaming startup creating educational games for kids, announced today an investment from Corus Entertainment, the media company that owns brands such as Nelvana Enterprises, Max and Ruby, Babar, Franklin and Friends, Scaredy Squirrel, Chester and CitizenKid. Corus will be lead investor, and its managing director Colin Bohm of Nelvana Enterprises was named to Fingerprint's board.
The Fingerprint Play platform, which launched in December of 2011, is available on iOS (iPhone, iPod Touch and iPad) and offers a range of entertaining and educational content with compelling interactive features designed to engage children and parents in a gaming environment. Fingerprint offers 14 apps today, which have been played over 20 million minutes according to the company. With this investment from Corus, Fingerprint Play plans to expand to Android devices and add eight new gaming apps by the end of 2012.
GamesIndustry International caught up co-founder and CEO Nancy Macintyre to talk about educational games for kids on mobile platforms and where that market is headed.
GamesIndustry.biz What do you call your products; are they educational software or games?
Nancy Macintyre
Our products straddle between education and fun, so they're really learning games that are fun first. I think in the past they would have been called edutainment.
GamesIndustry.biz Educational software was once over a billion dollar market, and then it collapsed over a decade ago, didn't it?
Nancy Macintyre
You're preaching to the choir here; I worked at Broderbund for over 7 years. I was living that front and center. In my original pitch deck for Fingerprint I was telling that exact story, that back in the day the edutainment software category on CD-ROM was a billion dollars, lead by Broderbund, Learning Company, Davidson, and Knowledge Adventure, and somehow that business just evaporated. The conventional wisdom was that it evaporated for two reasons: One was the advent of companies like Leapfrog and Vtech which were providing proprietary educational gaming experiences that were off of the computer, and the second was the rapid adoption of the internet and kids could play online games forever.
"Back in the day the edutainment software category on CD-ROM was a billion dollars"

Nancy Macintyre
GamesIndustry.biz Now that smartphones and tablets are beginning to make their way to a younger and younger audience, not just being lent to kids but being purchased for them, does this create a large market opportunity for educational games?
Nancy Macintyre
That's exactly the genesis of Fingerprint. I was working at Leapfrog, running product development and marketing, when the iPhone came out. When you're in the educational toy and game business, we really focused on Nintendo as the enemy. For the educational business the opportunity ended at 6, because kids want to get the Nintendo DS and once you've lost them they're off into the real gaming world forever. The first time I saw the iPhone it was really clear that that was going to be the competition. The first time you saw a parent hand an iPhone to a two-year-old in a restaurant and the child just be completely fixated on the device, I realized that the competition was going to be every mom with an iPhone in her purse. The accessibility and the cost of content on these devices is just eventually going to have a big impact on the gaming handheld business and the educational toy business. Fast-forward five years, that's really what we've seen happen. All kinds of kid's content has migrated over to mobile faster than anybody really expected. For the last two years, the top five items on Christmas lists for kids have all been mobile devices like iPads, iPhone, iPod Touch as opposed to the old days when it was always 'I want an Xbox, I want a Wii' etc.
GamesIndustry.biz All your apps are free, so is your business model all freemium with virtual items or other purchases to generate revenue?
Nancy Macintyre
Our first-party apps are all freemium, so you can experience the app for free and then we sell additional levels of content. The best example is our app Whole Wide World, which is a geography game where you spin the globe, choose a location and you go to that location, and you play apps based on whatever the country is. You get a certain amount of countries for free and the rest you purchase. We've discovered that that freemium model, just like in the adult world seems to work the best for us. We are also selling apps; we have an app Do Re Mi that we sell at a premium price, and we also sell a fully paid version of Whole Wide World. In general we offer freemium and premium versions of everything.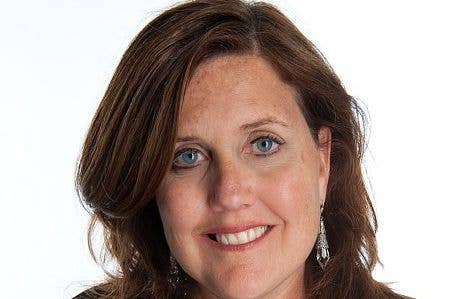 GamesIndustry.bizSome of your apps are for kids 3-6, others for kids 6-9. What demographics will you target in the future?
Nancy Macintyre
When we started initially, we were really focused on 3-8. I would say our sweet spot from is between 4 and 7. You're going to see us start to release content that ages up, and we're going to cover grade school from k-12 with a real focus from first to fourth grade. We feel like the preschool market is very well served and there's quite a lot of content out there, but once you get into slightly older kids, kids that can read, there's really slightly less available. If you were to compare this back to the edutainment era you think about things like Carmen Sandiego, Oregon Trail, those are games that were certainly appealing for 8 and up, and that's where we think there is a tremendous opportunity.
GamesIndustry.bizThose games were a lot of fun as well as providing information and education.
Nancy Macintyre
That's what we're focused on, providing great game experiences that could be appealing to all kids. Ultimately, bringing their parents or grandparents into the equation as well. You'll see us begin to expand our age range and expand play experiences that could be fun for the whole family.
GamesIndustry.biz Do you see tablets as being a different type of experience that you have to design differently for?
"I had heard earlier this year that there were going to be at least five $100 tablets targeted at kids for sale this Christmas at places like Toys R Us"

Nancy Macintyre
Nancy Macintyre
We see tablets as they can be a single-player experience, they can be a multi-player experience with a split-screen. You can have two players in the same room, sort of a board game dynamic. Or they can be multi-player experience where people are in different locations. We see amazing opportunities with that device in particular. We're working on a couple of games right now that will go down that route of both multi-player in the same location as well as multiplayer in different locations. It is tricky designing for games that could be played by kids of multiple ages as well. We're excited about an approach that would let a five-year-old play with their grandmother.
GamesIndustry.bizFingerprint also acts as a platform; tell me about that.
Nancy Macintyre
We are essentially a platform. We like to look at ourselves as a network, like a TV network, where we are programming all of the apps on our platform. We've created an SDK that makes it easy for third parties to integrate on our platform and give them access to all of the features that we offer, and the features for kids are great games, a parent-child communication system that we call Mom-Com, a product recommendation engine that recommends apps that kids would like and parents can trust, and then we also have progress tracking for the parents. We've created this SDK for third parties that we have distributed to qualifying app development companies. We're getting several requests every week from developers that want to go on the platform. We run those through an evaluation process to see if it makes sense to bring them onto our platform. We've had six developers so far that we've taken on, up and running with 9 apps today, and we've got a group of six additional developers that we'll bring onto the platform by the end of the year.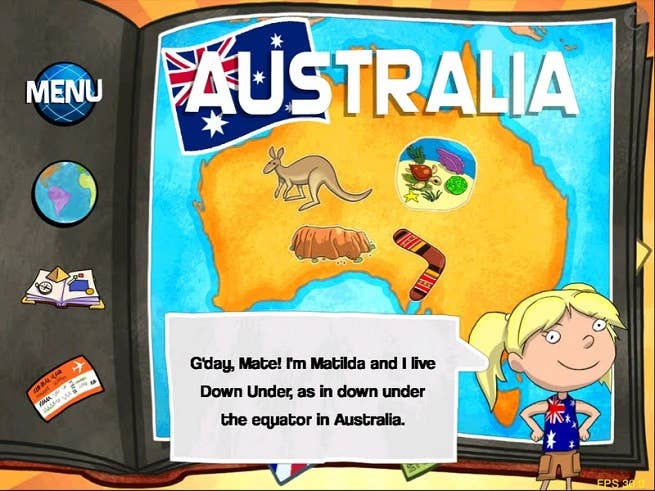 GamesIndustry.biz You're moving onto the Android platform before the end of the year, right?
Nancy Macintyre
We have the Fingerprint platform running here in test on Android, and we will launch it along with a group of brand new apps before the end of the year. We're excited about that for a number of reasons. We're really high on the Kindle Fire, we like the fact that it's in the hands of a lot of moms and grandmoms, and we think that's a really viable device here in the US. On a global basis, getting to Android is really critical to us. You'll see us develop all of our games cross-platform.
GamesIndustry.biz It looks like we'll have a lot of lower-priced, high performing tablets out there this Christmas, with the Nexus 7, a new Kindle Fire, and Apple's iPad Mini rumored. Do you think this will have an impact on your business?
Nancy Macintyre
I think from a kid's business perspective it's great for us to get more tablets in the hands of more kids. I had heard earlier this year, coming out of CES, that there were going to be at least five $100 tablets targeted at kids for sale this Christmas at places like Toys R Us, etc. So that's great news for us because the more new tablets and the more hand-me-down tablets in the hands of kids, the better for us. There are some challenges as a game developer trying to make content work on multiple screen sizes, but we think the opportunity is worth it.
GamesIndustry.biz You have an investment now from Corus Entertainment, a huge media company with many kid's brands. Does this mean you'll be doing titles based on their brands in the future?
Nancy Macintyre
Yes. We haven't announced anything, but clearly they have some really winning kids brands like Babar, Max and Ruby, Franklin the turtle, Beyblades, etc. It's very safe to say that you will see some Corus license on the Fingerprint platform at some time. We're super excited about that; up to this point we have not done any licensed games. They bring so much more than money to the relationship with Fingerprint, because they've got a family of absolutely wonderful brands that are distributed on the best kid's television channels around the world. They've also got a kid's publishing business called Kids Can Press that has hundreds of fantastic books that could be adopted in the app world. We couldn't be more thrilled with them as a partner.
"I think the competition is great, there's no clear leader and lots of players, and it's just a huge opportunity for everybody"

Nancy Macintyre
GamesIndustry.biz Do you think more companies are going to jump into learning games, and the category will get more competitive over time?
Nancy Macintyre
That is a great question. What I've seen over the past two years is that there have been many entrants into the category because everybody sees the opportunity with the proliferation of low-cost tablets, transition from gaming systems into mobile and other proprietary systems like Leapfrog leading into mobile. I think everybody sees the opportunity, and the lowest-hanging fruit initially was interactive books. Then you saw a bunch of companies in the early days of the iPhone and the iPad that entered the education space, and in the last year we've seen Reading Rainbow and a bunch of other book platforms. They're all largely focused on books instead of games.
Then you've got Disney, Nickolodeon and Sesame Street, lots of players from big media companies. I think you're going to continue to see investment in this area and you're going to continue to see people try to make the transition from the more traditional gaming space into mobile. I think the competition is great, there's no clear leader and lots of players, and it's just a huge opportunity for everybody. I think it's going to be a pretty exciting time over the next two years.
GamesIndustry.biz For decades in education we've heard we need to get computers into kid's hands, and there have been some stride but they've never been really integrated into education. Now with smartphones and tablets becoming ubiquitous, do you see them becoming more important in the schools?
Nancy Macintyre
Absolutely. I don't think there's any question that the thing that will drive tablets in schools is the digitization of textbooks in schools. Most of the big textbook companies all have digital initiatives and I think we're already seeing this major transition from hardcover books to products that are delivered directly to the iPad or other tablet. Once that happens, all bets are going to be off, because kids are going to have these devices, lessons are going to be taught on the iPad, teachers are going to be monitoring kid's behavior on the iPad, there's a lot of activity in the education space to actually do assessment learning and that kind of stuff. That is definitely happening and will continue to happen; we'll see a faster adoption of tablets than we saw of computers in schools because of the cost and the accessibility of content.
What that means to the gaming business is that the iPad is another screen available to kids in the household, the iPad is shareable just like the TV is or a DVD player within the family. I think this is going to be not only the gaming system of choice in the household for kids but also used as a productivity device for all those school projects.
GamesIndustry.biz I keep thinking that if only we could see kids spending the amount of time with learning products that they spend with games, we'd see some impressive educational gains.
Nancy Macintyre
I completely agree with you. I think we are seeing better and better learning games out there, and I think you'll continue to see that. Gaming in general is here to stay, and young kids today are growing up playing learning games almost from the very beginning, from the time they can touch the iPad. The possibilities around innovation in this category are endless.
GamesIndustry.biz With this additional investment from Corus, are you planning to expand more rapidly?
Nancy Macintyre
We're actively hiring more people. We're going to scale our team from around 9 people to the 15-20 range by the end of this year, primarily engineers. We're getting to Android faster with more content than we expected, and you're also going to see us make some strides with products in some international markets as well.
I feel lucky that we've created a business that is really at the right time for the market and that we've found a fantastic partner in Corus. I feel really well-positioned to make something awesome happen here in the kid's space.