FIFA Ultimate Team tries out loot box previews
Limited-time event using "preview packs" where players can see which cards they'll get before they pay for them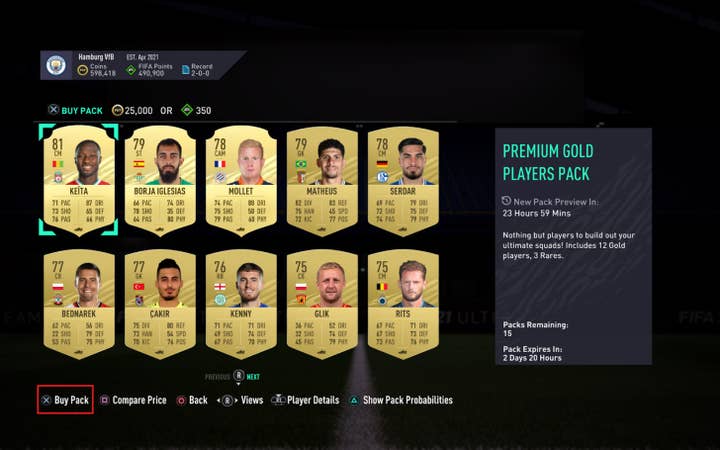 Electronic Arts is trying out a tweak to its FIFA Ultimate Team loot boxes, as the company today launched a limited-time event replacing the mode's standard loot boxes with new "preview packs" that will let players see what a pack contains before purchasing it.
For the duration of the Festival of FUTball event, the in-game FUT Store will only sell preview packs. Users will be able to see which cards each pack contains before buying it, and if they decide not to go through with a purchase, a countdown timer appears on the preview pack.
Users will not have the option to preview a new pack until they either purchase the pack they have previewed or wait until the refresh timer runs out.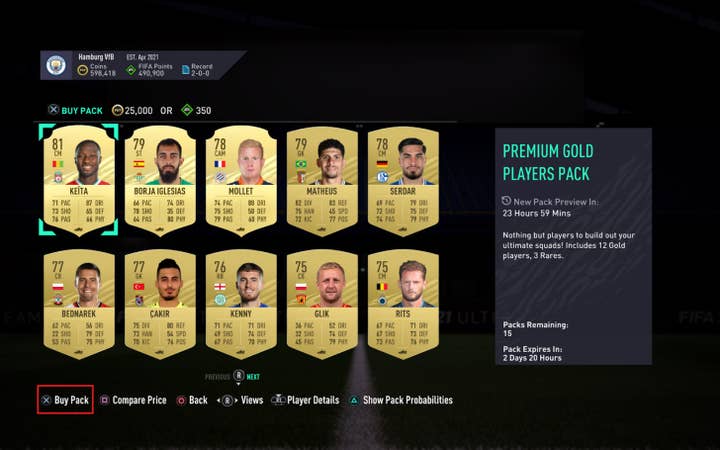 EA appears to have set a 24-hour refresh timer for previews, but the blog post announcing the move specifies "We are constantly looking to improve the FIFA experience for everyone, so this article may become outdated as we make adjustments to keep our game fun for everyone."
EA has not committed to making preview packs a permanent feature of Ultimate Team modes, and specified that its standard loot box packs would return once the Festival of FUTball event is over.
EA has come under criticism for its Ultimate Team loot boxes in the past, with multiple lawsuits and authorities in Belgium and the Netherlands both determining the mode to be a form of illegal gambling.
Ultimate Team mode purchases in EA's various sports game accounted for $1.62 billion last year, or 29% of the publisher's total revenues.