FIFA Street fights off Resi: Raccoon City
EA stays on top of UK software chart, Capcom's zombies in at 2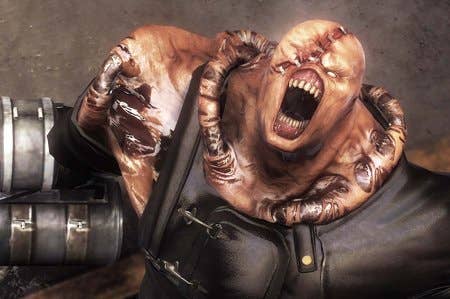 FIFA Street is still top of the league on the UK software charts this week. Resident Evil: Operation Raccoon City was a close contender though, entering the chart at number 2 and knocking Mass Effect down to third place.
Other new entries in the top 20 were Nintendo's Kid Icarus: Uprising at 7, Shogun 2: Total War Fall Of The Samurai at 17 and Ninja Gaiden 3 at 19.
Elsewhere on the chart a few games managed to shoot back up into the top ten thanks to promotions, with Battlefield 3 climbing from 20 to 8, and F1 2011 from 19 to 9. Final Fantasy XIII-2 re-entered at 12, and THQ's Saints Row: The Third at 16.
All chart data is courtesy of GfK Chart-Track.
| Last Week | This Week | Title |
| --- | --- | --- |
| 1 | 1 | FIFA Street |
| New entry | 2 | Resident Evil: Operation Raccoon City |
| 2 | 3 | Mass Effect 3 |
| 4 | 4 | FIFA 12 |
| 3 | 5 | SSX |
| 10 | 6 | Call Of Duty: Modern Warfare 3 |
| New entry | 7 | Kid Icarus: Uprising |
| 20 | 8 | Battlefield 3 |
| 19 | 9 | F1 2011 |
| 6 | 10 | Mario & Sonic London 2012 Olympic Games |
| 9 | 11 | Assassin's Creed: Revelations |
| Re-entry | 12 | Final Fantasy XIII-2 |
| 5 | 13 | Mario Party 9 |
| 14 | 14 | The Elder Scrolls V: Skyrim |
| 7 | 15 | Rage |
| Re-entry | 16 | Saints Row: The Third |
| New entry | 17 | Shogun 2: Total War Fall Of The Samurai |
| 17 | 18 | Uncharted 3: Drake's Deception |
| New entry | 19 | Ninja Gaiden 3 |
| 8 | 20 | Zumba Fitness |