FIFA Street back on top
EA force pushes Kinect Star Wars off top spot to dominate UK chart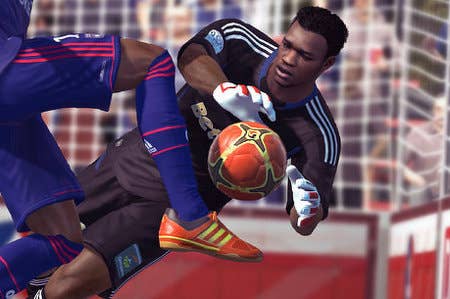 Not even Jedi mind powers were enough to hold off EA this week, as FIFA Street regained its place at the top of the UK software chart, knocking Kinect Star Wars down to fourth place.
So, in a fairly uneventful week for the top 20, EA managed to dominate the top three spots, with FIFA Street enjoying its fourth time at 1, Mass Effect 3 jumping back up to 2 and FIFA 12 rising to 3.
There was only one new entry in the entire top 40 this week, with Nintendo's Pandora's Tower sneaking in at 38.
All chart data is courtesy of GfK Chart-Track.
| Last Week | This Week | Title |
| --- | --- | --- |
| 2 | 1 | FIFA Street |
| 3 | 2 | Mass Effect 3 |
| 4 | 3 | FIFA 12 |
| 1 | 4 | Kinect Star Wars |
| 5 | 5 | Tiger Woods PGA Tour 13 |
| 6 | 6 | Call Of Duty: Modern Warfare 3 |
| 10 | 7 | The Elder Scrolls V: Skyrim |
| 9 | 8 | Battlefield 3 |
| 8 | 9 | Mario & Sonic London 2012 Olympic Games |
| 7 | 10 | SSX |
| 11 | 11 | Saints Row: The Third |
| 12 | 12 | Skylanders: Spyro's Adventure |
| 16 | 13 | Assassin's Creed: Revelations |
| Re-entry | 14 | Resident Evil: Operation Raccoon City |
| 13 | 15 | Moshi Monsters: Moshling Zoo |
| 17 | 16 | Just Dance 3 |
| 15 | 17 | Batman: Arkham City |
| 14 | 18 | Mario Party 9 |
| 19 | 19 | LEGO Harry Potter: years 5 - 7 |
| Re-entry | 20 | WWE 12 |