FIFA 14 is still number one
But Dragon Ball Z: Battle Of Z enters at 10 on UK software chart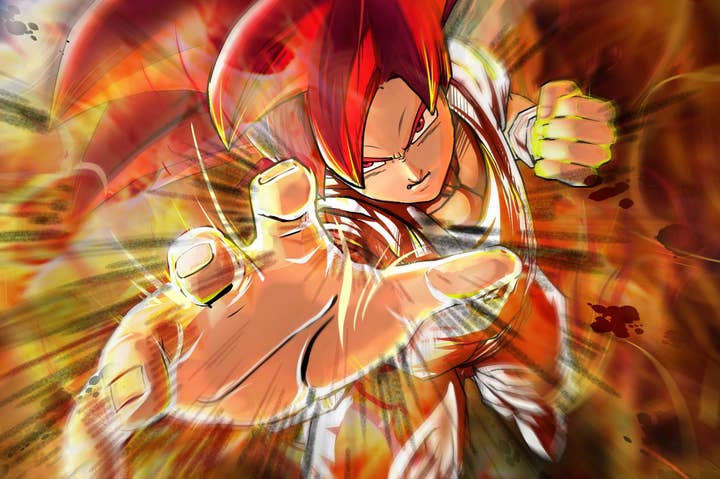 Finally a new entry in the top ten as Namco Bandai's Dragon Ball Z: Battle Of Z enters at ten and marks the best selling week one for any multi-format Dragon Ball title since 2009.
FIFA 14 made it nine total weeks at the top of the UK software charts, with the top three refusing to budge from last week's places.
There were no other new entries but Gran Turismo 6 did manage an impressive re-entry, jumping from 31 to 18 since last week.
UKIE Games Charts courtesy of GfK Chart-Track
| Last Week | This Week | Title |
| --- | --- | --- |
| 1 | 1 | FIFA 14 |
| 2 | 2 | Call Of Duty: Ghosts |
| 3 | 3 | Battlefield 4 |
| 5 | 4 | LEGO Marvel Super Heroes |
| 4 | 5 | Assassin's Creed IV: Black Flag |
| 8 | 6 | Minecraft: Xbox 360 Edition |
| 6 | 7 | Killzone: Shadow Fall |
| 9 | 8 | Grand Theft Auto V |
| 7 | 9 | Need For Speed: Rivals |
| New entry | 10 | Dragon Ball Z: Battle Of Z |
| 16 | 11 | NBA 2K14 |
| 12 | 12 | Forza Motorsport 5 |
| 13 | 13 | Football Manager 2014 |
| 10 | 14 | Aliens: Colonial Marines |
| 14 | 15 | WWE 2K14 |
| 11 | 16 | Just Dance 2014 |
| 18 | 17 | Mario Party: Island Tour |
| Re-entry | 18 | Gran Turismo 6 |
| 19 | 19 | LEGO Batman 2: DC Super Heroes |
| 15 | 20 | Batman: Arkham Origins |