FIFA beats Elder Scrolls Online to UK #1
ZeniMax Online's debut game charts at number two as FIFA enjoys 11th week on top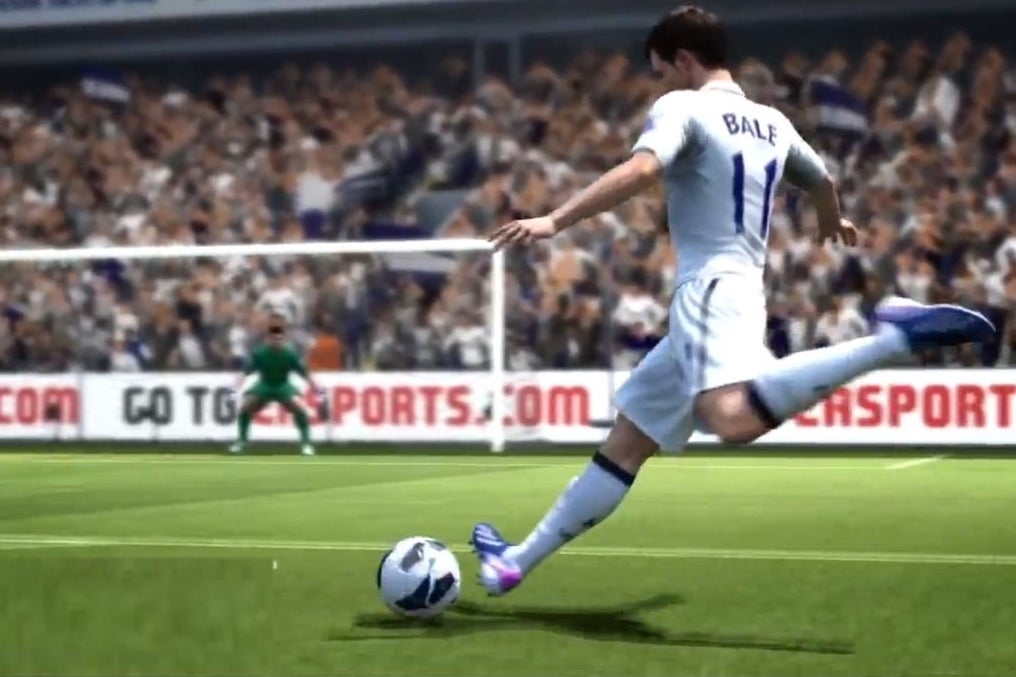 EA's FIFA 14 returned to the top of the UK software chart last week, celebrating its 11th week at number one as ZeniMax Online Studios' The Elder Scrolls Online spent its first on the chart in second place.
Of course, Chart Track's data does not include digital sales, so just how indicative TESO's first week performance is of its overall health is still unclear. It was also released on PC alone, so the picture won't be complete until the release of the console version on PlayStation 4 and Xbox One.
Call of Duty: Ghosts enjoyed a spike in popularity due to the release of the "Devastation" DLC map-pack, climbing four places finish the week at number four.
UKIE Games Charts courtesy of GfK Chart-Track.
| Last Week | This Week | Title |
| --- | --- | --- |
| 4 | 1 | FIFA 14 |
| New Entry | 2 | The Elder Scrolls Online |
| 3 | 3 | Titanfall |
| 8 | 4 | Call of Duty: Ghosts |
| 2 | 5 | Metal Gear Solid V: Ground Zeroes |
| 1 | 6 | Infamous: Second Son |
| 5 | 7 | The Lego Movie Videogame |
| 7 | 8 | South Park: The Stick Of Truth |
| 9 | 9 | Minecraft: Xbox 360 Edition |
| 13 | 10 | Battlefield 4 |
| 11 | 11 | Plants Vs Zombies: Garden Warfare |
| 17 | 12 | Assassin's Creed IV: Black Flag |
| 14 | 13 | Thief |
| 18 | 14 | Grand Theft Auto V |
| 16 | 15 | Lego Marvel Super Heroes |
| 12 | 16 | Dark Souls II |
| 23 | 17 | Rayman Legends |
| 15 | 18 | Professor Layton vs Phoenix Wright |
| 20 | 19 | Need For Speed: Rivals |
| 10 | 20 | Final Fantasy X/X-2 HD Remaster |