FIFA 20 is still at the top of the EMEAA charts
EA's latest entry returns to No.1 for the sixth week since its launch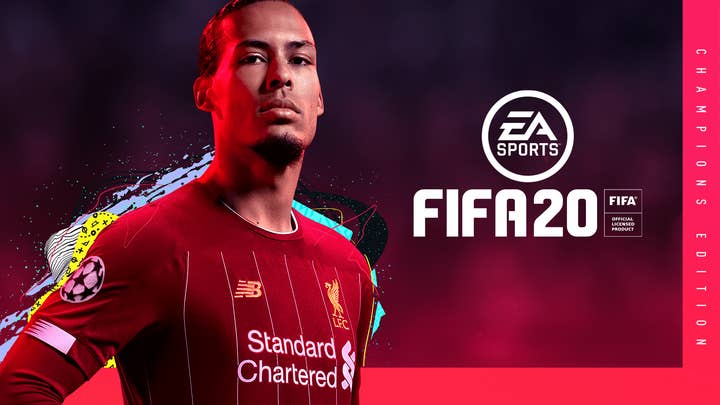 No new major releases last week means few changes once again on the EMEAA unit sales charts, with five of last week's top 10 retaining their spots from last week.
Two of those were FIFA 20 at No.1 and Call of Duty: Modern Warfare at No.2. This is FIFA 20's second week in a row in the No.1 spot, and its sixth week at the top since its launch.
Most of the upward unit sales movement in the top 10 came from Nintendo Switch titles, with Luigi's Mansion 3, Mario Kart 8 Deluxe, and other lower-ranked games such as Mario & Sonic at the Olympic Games: Tokyo 2020 (No. 19 last week to No.11 this week), Minecraft: Nintendo Switch Edition (No.17 to No.13), Ring Fit Adventure(No.26 to No.14), and Super Mario Party (No.40 to No.15) making significant leaps, possibly due to residual Cyber Monday and other holiday deals sneaking into the following week.
Looking at digital-only sales, Life is Strange 2: Episode 5 debuted at No.4 under Call of Duty: Modern Warfare and above Tekken 7 (which lept from No.60 the previous week to No.5 last week). Digital sales alone did not manage to get it into the top 50 combined sales charts for the region, though.
Here are the Top 10 best-selling games by units (combined digital and physical) in EMEAA for the week ending December 8, 2019:
| Last Week | This Week | Title |
| --- | --- | --- |
| 1 | 1 | FIFA 20 |
| 2 | 2 | Call of Duty: Modern Warfare |
| 6 | 3 | Luigi's Mansion 3 |
| 4 | 4 | Pokemon Sword |
| 5 | 5 | Star Wars Jedi: Fallen Order |
| 10 | 6 | Mario Kart 8 Deluxe |
| 3 | 7 | Grand Theft Auto V |
| 11 | 8 | Just Dance 2020 |
| 9 | 9 | Pokemon Shield |
| 12 | 10 | Red Dead Redemption 2 |
Participating companies in the GSD charts (run by B2boost on behalf of ISFE) are Activision Blizzard, Bandai Namco, Capcom, Codemasters, EA, Focus Home Interactive, Koch Media, Microsoft, Milestone, Paradox, Sega, Sony, Square Enix, Ubisoft and Warner Bros.
Digital data includes games sold in Australia, Austria, Bahrain, Belgium, Bulgaria, Croatia, Cyprus, Czech Republic, Denmark, Finland, France, Germany, Great Britain, Greece, Hungary, Iceland, India, Ireland, Israel, Italy, Kuwait, Lebanon, Luxembourg, Malta, Netherlands, New Zealand, Norway, Oman, Poland, Portugal, Qatar, Romania, Russia, Saudi Arabia, Slovakia, Slovenia, South Africa, Spain, Sweden, Switzerland, Turkey, Ukraine and UAE.
Physical data includes all games, but only those sold in Belgium, Denmark, Finland, France, Great Britain, Italy, Netherlands, Norway, Poland, Portugal, Spain, Sweden and Switzerland.