FIFA 17 holds off Gears of War 4 in the UK
Football trumps ultra-violence, wrestling and VR as EA's franchise holds the top spot for a third consecutive week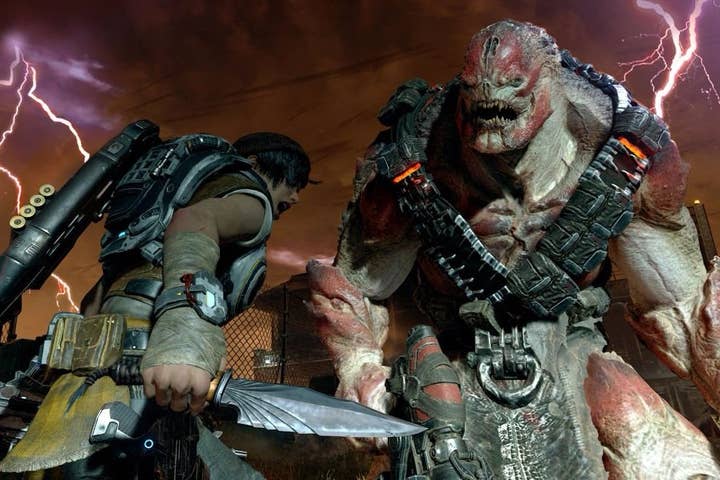 FIFA 17 fought off some estimable competition to stay the UK's number one game at retail for a third consecutive week, including the critically admired Gears of War 4.
Gfk Chart-Track's data is principally based on physical copies sold rather than downloads. Given that Gears of War 4 is an Xbox One console exclusive, that puts The Coalition's game at a disadvantage versus a multi-platform release like FIFA 17. It's also worth noting that Gears 4 was included in Microsoft's Play Anywhere initiative, meaning that anyone who purchased the copy on Xbox One was entitled to a free download through the Windows Store.
However, while more people might be playing Gears of War 4 than its second place finish in the UK would suggest, that shouldn't detract from the ongoing supremacy of EA's hugely popular football franchise. In addition to Gears, it also held off WWE 2K17 and Rise of the Tomb Raider: 20 Year Edition, which was the debut of Crystal Dynamics' excellent game on PlayStation 4. Last week, Mafia III also failed to remove it from the top spot.
Other new entries included the VR titles PlayStation VR Worlds and Until Dawn: Rush of Blood, and the latest entry in Activision's Skylanders franchise.
The full chart is below.
| Last Week | This Week | Title |
| --- | --- | --- |
| 1 | 1 | FIFA 17 |
| New Entry | 2 | Gears of War 4 |
| 2 | 3 | Mafia III |
| New Entry | 4 | WWE 2K17 |
| New Entry | 5 | Rise of the Tomb Raider: 20 Year Edition |
| 3 | 6 | Forza Horizon 3 |
| New Entry | 7 | PlayStation VR Worlds |
| New Entry | 8 | Skylanders Imaginators |
| New Entry | 9 | Until Dawn: Rush of Blood |
| 5 | 10 | Rocket League |