FIFA 15 makes it four weeks as the UK's number one
The Evil Within and Borderlands mount a challenge, but fall short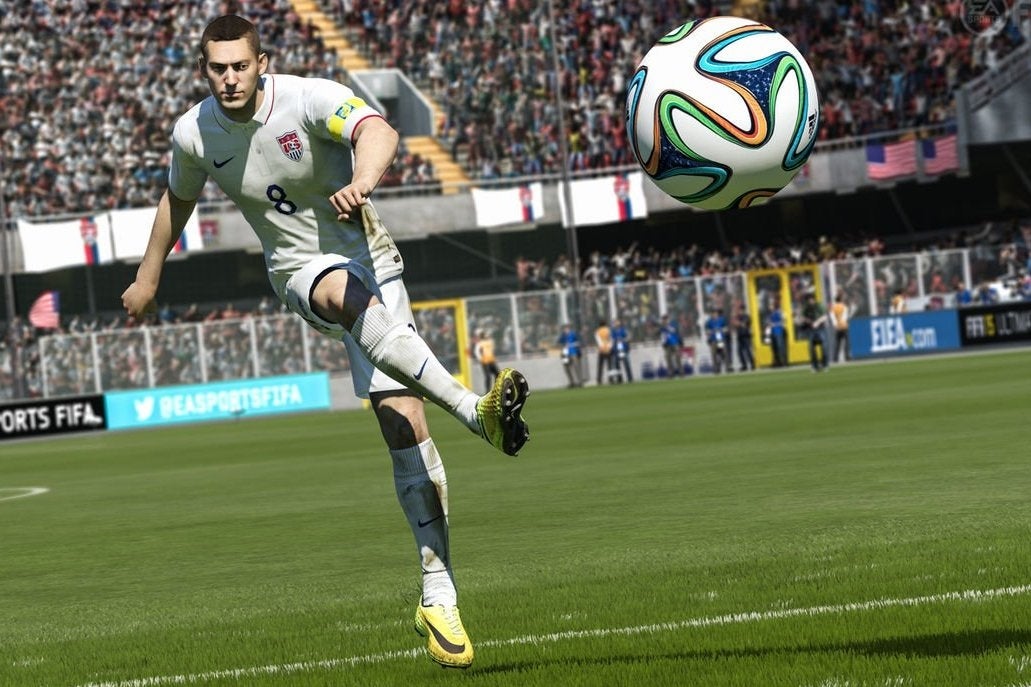 FIFA 15 fended off an onslaught of new blockbuster releases to remain the UK's best-selling game for a fourth straight week.
EA's hugely popular football franchise has held that top spot ever since its launch last month. In that time it has weathered strong challenges from Alien: Isolation and Shadows of Mordor, among others, and last week was no different.
Bethesda's The Evil Within, which was created by the legendary Shinji Mikami, charted in second place, "comfortably ahead" of 2K's Borderlands: The Pre-Sequel in third. The latter, it should be noted, was only released for Xbox 360, PlayStation 3 and PC.
The top ten is below, courtesy of Gfk Chart-Track.
| Last Week | This Week | Title |
| --- | --- | --- |
| 1 | 1 | FIFA 15 |
| New Entry | 2 | The Evil Within |
| New Entry | 3 | Borderlands: The Pre-Sequel |
| 3 | 4 | Middle Earth: Shadow of Mordor |
| 4 | 5 | Forza Horizon 2 |
| 2 | 6 | Alien: Isolation |
| 6 | 7 | Destiny |
| 5 | 8 | Drive Club |
| 10 | 9 | MineCraft: PlayStation Edition |
| New Entry | 10 | F1 2014 |