FIFA 15 is the UK's number one
EA's football franchise took 87 per cent of all retail game revenue in its launch week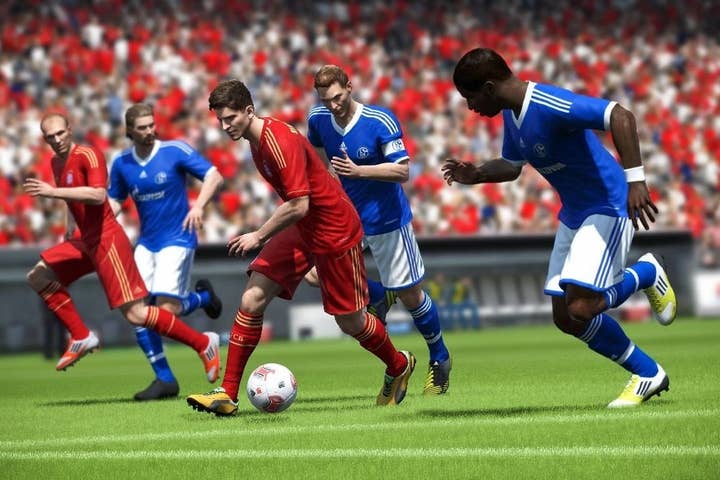 FIFA 15 was dominant in the UK last week, taking 80 per cent of all software sales and 87 per cent of all revenue.
Last year's game had a staggered release due to the launch of the Xbox One and the PlayStation 4, but FIFA 15 hit eight platforms simultaneously. When compared to both of FIFA 14's launch weeks, Gfk CHart-Track estimates that FIFA 15 sold approximately the same number of units across all platforms, but increased revenue by 6 per cent.
And the new generation of consoles were the most popular choice, with 54 per cent of FIFA 15's total unit sales on Xbox One and PlayStation 4. Between the two consoles, PlayStation 4 enjoyed a comfortable lead.
The only other new release to trouble the upper reaches of the chart was Nintendo's Fantasy Life on the 3DS, which finished in 8th place.
| Last Week | This Week | Title |
| --- | --- | --- |
| New Entry | 1 | FIFA 15 |
| 1 | 2 | Destiny |
| 2 | 3 | Disney Infinity 2.0 |
| 6 | 4 | Minecraft: Xbox 360 Edition |
| 7 | 5 | Call of Duty: Ghosts |
| 4 | 6 | Watch Dogs |
| 5 | 7 | The Sims 4 |
| New Entry | 8 | Fantasy Life |
| 8 | 9 | Minecraft: PlayStation 3 Edition |
| 10 | 10 | Plants Vs Zombies: Garden Warfare |