FIFA 15 holds on to UK number one for a fifth week
EA's football franchise has more time at the top than any game this year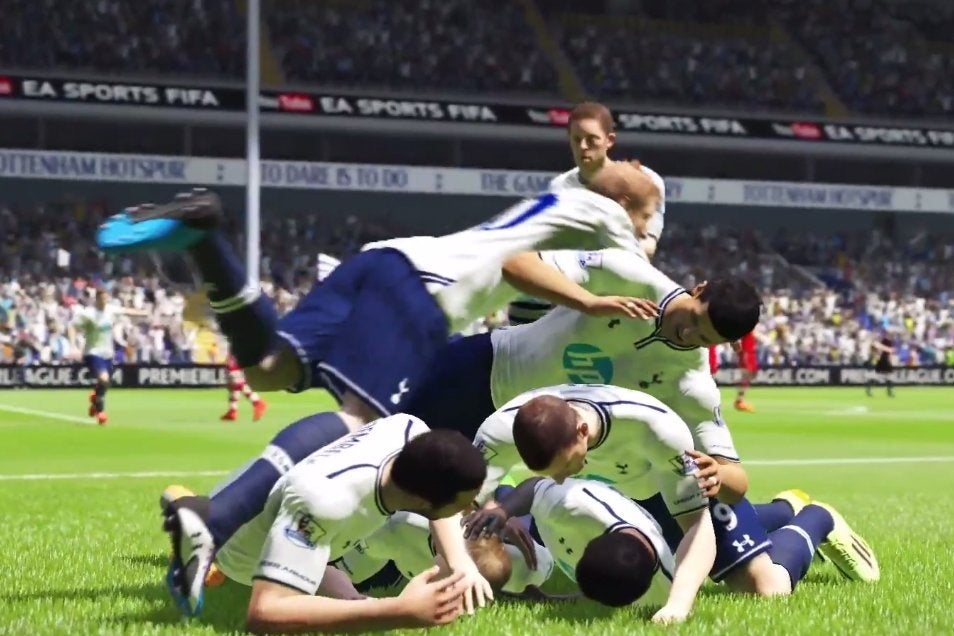 FIFA 15 closed out a fifth consecutive week as the UK's number one retail game, the longest that any single title has stayed at the top this year.
According to data released by Gfk Chart-Track, this is the pinnacle of a strong year for EA's console line-up. The publisher's games have laid claim to the top of the chart for 18 of the 43 weeks in 2014 so far. At this point last year, it had managed just 10.
Bayonetta 2, a Wii U exclusive, was the only other new release to make the top 10, charting in 7th place. Ubisoft's Just Dance 2015 finished the week at 19th, despite being released on six different formats. Tellingly, the Wii version accounted for 55 per cent of its sales. Not the Wii U - the Wii.
Another notable new release was Firaxis Games' Civilization: Beyond Earth, which charted one place ahead of Just Dance 2015. This would be dispiriting news for the series' ardent fans, but it should be noted that the charts do not include the majority of PC digital sales, including those through Steam.
| Last Week | This Week | Title |
| --- | --- | --- |
| 1 | 1 | FIFA 15 |
| 9 | 2 | MineCraft: PlayStation Edition |
| 2 | 3 | The Evil Within |
| 7 | 4 | Destiny |
| 4 | 5 | Middle Earth: Shadow of Mordor |
| 3 | 6 | Borderlands: The Pre-Sequel |
| New Entry | 7 | Bayonetta 2 |
| 5 | 8 | Forza Horizon 2 |
| 8 | 9 | Alien Isolation |
| 11 | 10 | Skylanders Trap Team |