FIFA 14 is UK Xmas number one
Publisher EA claims 14th seasonal No.1 in 28 years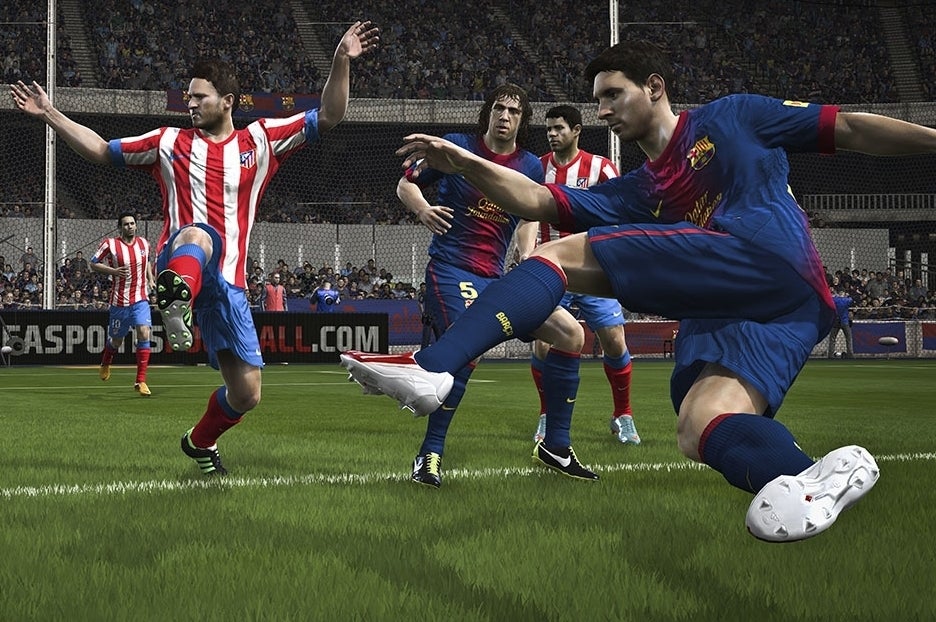 Electronic Arts' FIFA 14 is the Christmas number one in the UK, a position the series has not held since 2008.
Since the charts first began being recorded 28 years ago, EA has claimed the coveted Xmas number one spot 14 times. But in the past five years that spot has been largely occupied by publisher Activision's Call of Duty franchise.
In the weekend before Christmas, sales of Ubisoft's Assassin's Creed IV: Black Flag rose 92 per cent and Take-Two's Grand Theft Auto V 94 per cent.
01 FIFA 14
02 Call of Duty: Ghosts
03 Assassin's Creed IV: Black Flag
04 Battlefield 4
05 Lego Marvel Super Heroes
06 Grand Theft Auto V
07 Just Dance 2014
08 Need For Speed Rivals
09 Killzone: Shadow Fall
10 Minecraft Xbox 360 Edition
11 Gran Turismo 6
12 Batman: Arkham Origins
13 Skylanders Swapforce
14 WWE 2K14
15 Forza Motorsport 5
16 Disney Infinity
17 Animal Crossing: New Leaf
18 Football Manager 2014
19 Angry Birds: Star Wars
20 Aliens: Colonial Marines