Fergal Gara resigns as managing director of SCE UK
20 Year Sony veteran Warwick Light to replace him in role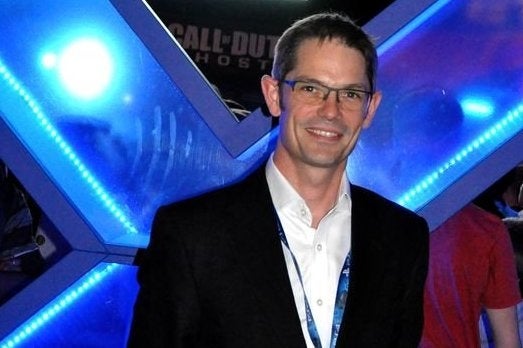 Fergal Gara, the UK MD of Sony Computer Entertainment, has resigned from his post to pursue other professional ventures, the corporation has confirmed, with Gara departing the firm on good terms.
Gara will be succeeded in his position by Warwick Light, who has been a Sony employee for 20 years, most recently as the GM of the Nordic region, East and South East Europe for SCEE. Previously he had worked in other areas of Sony's entertainment divisions in Europe and New Zealand. Light will take his place at the UK helm on August 10, with Gara remaining with Sony until September to oversee the transition.
"Fergal is an extremely talented leader, and in his four years managing the UK business has significantly strengthened the brand and made countless contributions to our success," said SCEE president and CEO Jim Ryan. He has also served as a key member of the European Executive team, helping to steer PlayStation to even greater heights. We are extremely grateful for his dedication and for the legacy that he leaves.
"I have complete confidence that Warwick is the right person to replace Fergal in the UK role, and his 20 years of service to Sony has been marked by outstanding performance."
"I have had a fantastic time leading the PlayStation business in the UK and Ireland over the past 4 years," added Gara. "I am very grateful for having had this opportunity and I want to thank my team who have been amazing and, of course, Jim, for his support along with the wider PlayStation family who have helped make this period as successful as it has been. I wish Warwick every success as he takes on the UK and Ireland business at this exciting stage."
Gara certainly leaves on a high, with PS4 having reversed Microsoft's sales hold on Europe and the UK with the Xbox 360 to become the best selling console of the most recent generation. Yesterday Sony revealed that it had sold three million units of the PS4 in Q1 of 2015 alone, bringing the worldwide total to around 25.3 million.
Image credit: Scott Marley photography.