February's digital console sales drop 3.7%
Call of Duty: Advanced Warfare tops Superdata's digital revenue chart; Evolve debuts at fifth overall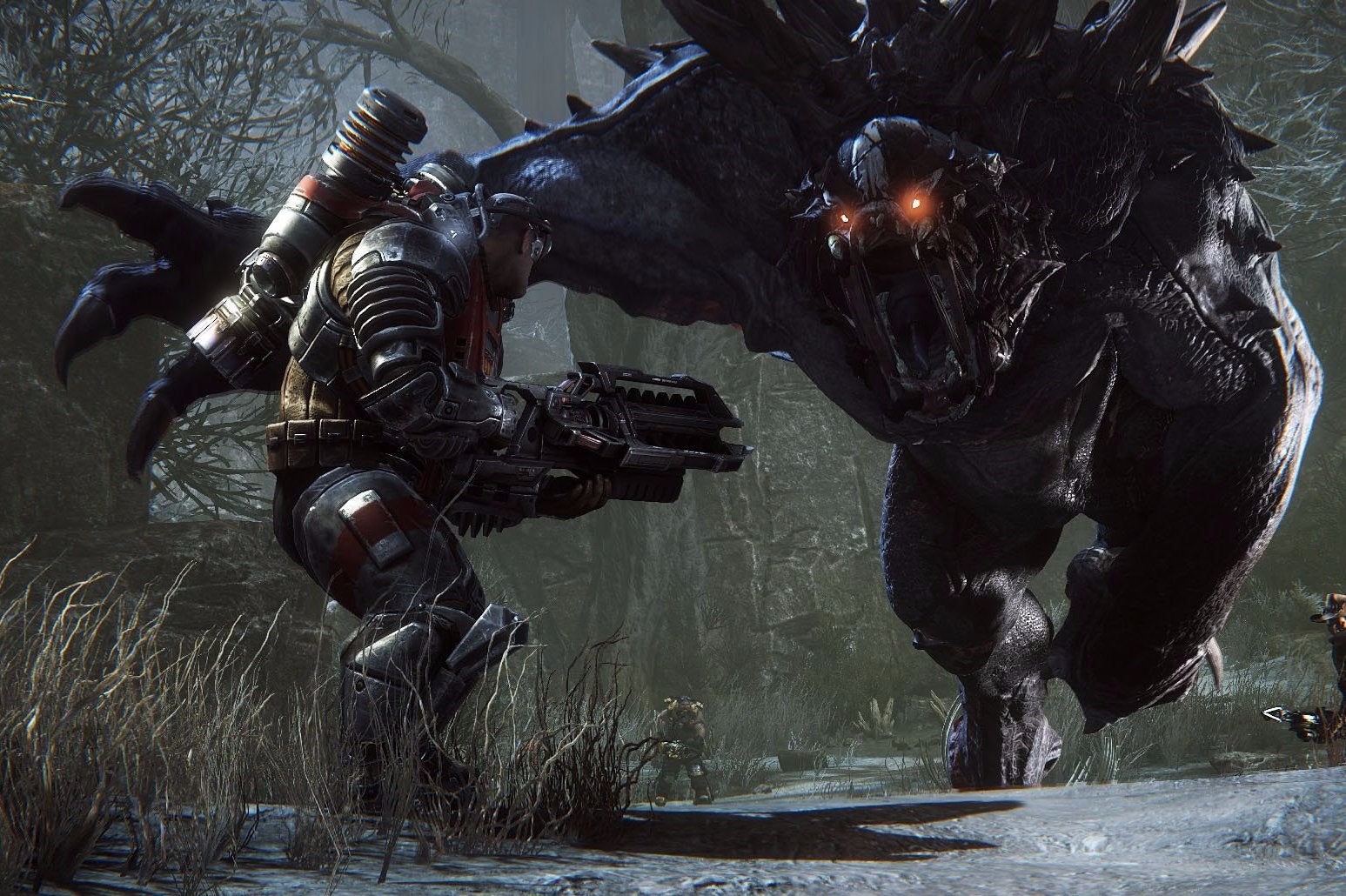 Digital revenues on consoles have been growing for years, but the upward trend line is not without its dips. Research firm Superdata today released its monthly digital console sales report, and found that February saw the worldwide market for digital console games total $233 million, down 3.7 percent year-over-year.
Superdata--which collects digital point-of-sale data from developers, publishers, and payment service providers--reported that Call of Duty: Advanced Warfare brought in the most money from digital full game sales, downloadable content and microtransactions, totaling $31.6 million on its own. January's top game, Grand Theft Auto V, slipped to second place, bringing in $29.7 million digitally.
As far as new games went, 2K Games' Evolve earned the highest debut, finishing in fifth on the chart with $12.3 million. Sony's PlayStation 4-exclusive The Order: 1886 also broke into the top 10, coming in ninth with $7.1 million in digital sales. Neither title's performance seemed to impress Superdata. The firm suggested complaints about The Order's brief length would likely keep it from reappearing on the March charts, and advocated for 2K to overhaul Evolve's in-game store.
"High price points for items and upgrades in Evolve's in-game store proved overly optimistic, especially considering the initial purchase price of $60," the firm said. "With the game's strong emphasis on multiplayer gameplay, this tactic may have deterred the initial wave of consumers. Overall the game sold 192,702 digital boxed units in its first month, thereby negatively affecting its user base in the long term."
Interestingly, Take-Two president Karl Slatoff recently told investors that the company was "very pleased" with Evovle's sales, saying its digital performance had been particularly strong.
"We anticipate this month's downturn to level off during the coming few months, following a regular seasonal pattern but expect to see an upswing as the next editions of several major franchises like Halo and Resident Evil come out in the 2015 fall season," Superdata said.