FarmVille vets join Storm8
Tim LeTourneau and Steve Parkis added to leadership team at mobile social developer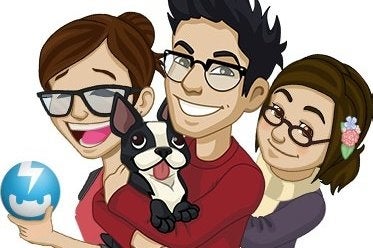 Storm8 today announced the hiring of two industry veterans in new roles at the mobile social company. Tim LeTourneau will serve as Chief Creative Officer while Steve Parkis will lead as President of Games and Network. Combined, the two executives bring 30 years of games experience to Storm8, which has more than 50 million monthly active users and more than 600 million total downloads to date.
LeTourneau has a wealth of experience from his nearly 20 years with EA, where he spent most of his time at Maxis studio leading The Sims franchise. Parkis began his game career at The Walt Disney Company where he worked on online worlds and games spanning the Disney, Pixar and Club Penguin franchises. In their last jobs, both execs co-led Zynga's division responsible for the web and mobile versions of its flagship franchise FarmVille.
LeTourneau and Parkis will report to Storm8 CEO and co-founder, Perry Tam. "Since our founding nearly six years ago, our goal has been to build the largest mobile games network by delivering the highest-quality mobile gaming experiences to players around the world," said Tam. "The expansion of our executive team underscores our commitment to this mission and further accelerating Storm8's trajectory. Tim and Steve's combined creative and operational leadership bring us the tandem skill set required to take Storm8 to our next stage of growth."
"I love creating and launching games even after 20 years in the business," said LeTourneau. "Storm8 represents a great opportunity for me to join a leader in the mobile market with a differentiated network focus and diversified game portfolio. I am excited to leverage the Storm8 platform to build the best games that drive the largest mobile gaming network in the world."
"I share Storm8's spirit of fun and commitment towards making amazing gaming experiences across a broad network of users," said Parkis. "I look forward to working with a fast moving, mobile-first market leader and continuing to build on the cornerstones of Storm8's success: culture, team and technology."
Storm8 is completely self-funded as a company and to date has amassed a network of more than 400 million devices worldwide.