Falcon Northwest skips Steam OS because of "limitations"
Software can't currently match Windows 10 in high end machines, says firm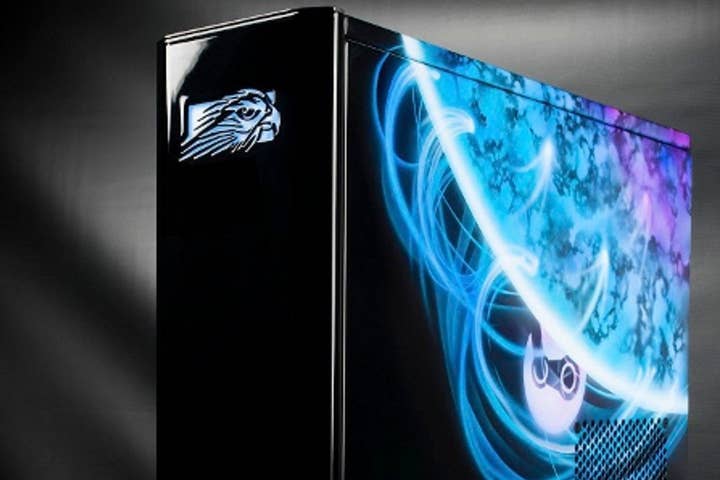 Falcon Northwest was one of the higher-profile manufacturers to pitch its Steam Machine line when specs and pricing were announced in March, partly thanks to offering the highest price point of all the smaple models: a $4,999 beast of a machine with a custom granite base to stop it falling over. Now, the company has revealed that it won't actually be making a Steam Machine in the first round, blaming "limitations of SteamOS with high-end PC builds" for the change of heart.
Speaking to Venture Beat, Falcon Northwest president Kelt Reeves said that his firm had been in discussion with Valve regarding the restrictions of the new operating system, and had made the decision on amicable terms, hoping to address the problems in the near future.
"We met with Valve about our reservations concerning the limitations of SteamOS with high-end PC builds, and they agreed they were not issues that could be overcome in time for us to launch a Steam Machine this year," said Reeves. "But they were genuinely interested in working to address them in future SteamOS builds. So the option for us to produce a Steam Machine is still open, and our Tiki PCs have been in production for years as Windows systems and are always ready. But for now, we've put our plans to offer a Steam Machine on hold."
Although Reeves diplomatically declined to go into further detail, many of Steam OS's problems seem to lie with the non-optimal nature of graphics drivers for the system's underlying progenitor: Linux. Lacking the efficiency which comes from several years of tweaking for Windows systems, Linux graphics drivers simply haven't been the target of so much professional attention, leaving them lagging behind. In fact, recent tests by ArsTechnica show that a dual-boot machine runs games noticably more slowly when running under Valve's software than Microsoft's.
Whilst Valve continues to push the hardware this week, having launched its Steam controller and Steam Link systems recently, only three manufacturers are featured on the Steam site, Alienware, Syber and Zotac Nen. More are coming, says Valve, but at the moment, the launch is feeling rather flat. With Windows 10 having launched more smoothly and to a better reception than some expected, Valve could be facing an uphill battle.