Facebook revenue up 32% year-on-year
"I think our opportunity on mobile is the most misunderstood aspect of Facebook today," says Zuckerberg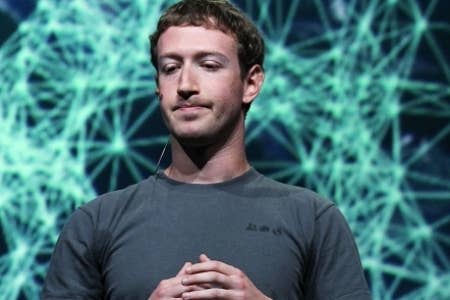 Social network Facebook has shown better than expected growth in revenue in the third quarter - the company saw a rise in revenue of $308 million on last year with a total $1.26 billion for the three months ending September 30.
"Total revenue was up 32 per cent from last year, and ads revenue was up 36 per cent," said CFO David Ebersman
The company also revealed more about its mobile sales, and showed that a large chunk of that increased ads revenue was now coming from its mobile audience.
"I think our opportunity on mobile is the most misunderstood aspect of Facebook today," added CEO Mark Zuckerberg.
"I want to dispel this myth that Facebook can't make money on mobile. This may have seemed true earlier this year because we hadn't started trying yet. Today, after just six months of ramping up our mobile ad business, we're already at a point where 14 per cent of our ad revenue this quarter is from mobile. That's about $150 million."
Revenue from payments and fees stood at $176 million, a 13 per cent increase year on year.
Despite the increase in revenue the company posted a net loss of $59 million, with costs and expenses for the quarter growing 64 per cent year-on-year to $737 million.
"We plan to continue to invest aggressively in the business in Q4," said Ebersman.
"We view the product development investments we're making in mobile and platform as critical to drive continued user growth and deepen engagement and to grow our strategic importance for developers and advertisers."
Shares in the social network rose 13 per cent to $21.97 last night after the report was released.