Facebook refines MAU/DAU calculations
Change in registration method sees over 50% wiped from some games' figures
Facebook has altered the methods it uses to calculate the figures for both monthly and daily active users for apps by discounting users who land on an app without logging in, more than halving the reported figures for some major games.

The changes don't mark any difference in actual traffic to the apps, but do reflect active users more accurately. Some games have been hit hard by the changes, however. Zynga's Adventure World's MAU plummeted by 58 per cent from 39.4 million to 16.4 million.

Nonetheless, Zynga still holds four of the top five games by MAU, as rated by AppData.com, with Cityville in first, followed by EA's Sims Social, then Zynga's Texas Hold 'em Poker, Farmville and Empires and Allies.

​​​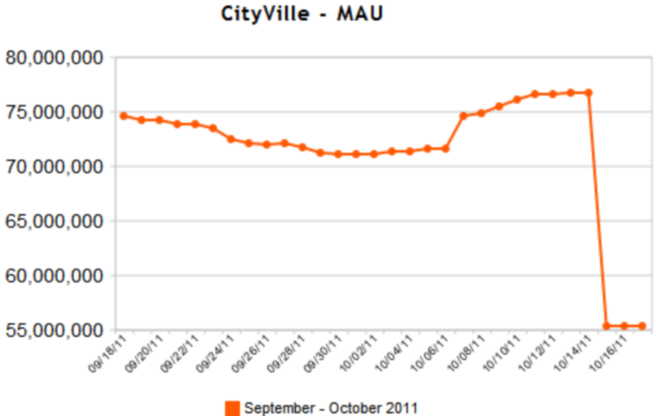 Before the changes, Cityville was reporting DAU of 13.5 million. Since, that has dropped to 12 million. MAU has dropped from around 76 million to just over 55 million. The Sims Social dropped from around 65 million MAU to about 42 million and from 9.5 million to just over 8.5 million DAU.
The shift is particularly poorly timed for Zynga, which is readying an IPO for the NASDAQ stock exchange. A sudden drop in audience figures is unlikely to impress potential investors.
It's not the first time that the company has refined its reporting methods. In August, 2010 users who merely 'liked' an App were discounted from figures, reducing them significantly.