Streamlabs: Facebook Gaming surpasses YouTube Gaming in views during Q3
Facebook Gaming saw an increase of 59% while YouTube Gaming saw a decrease of 32.5% during the quarter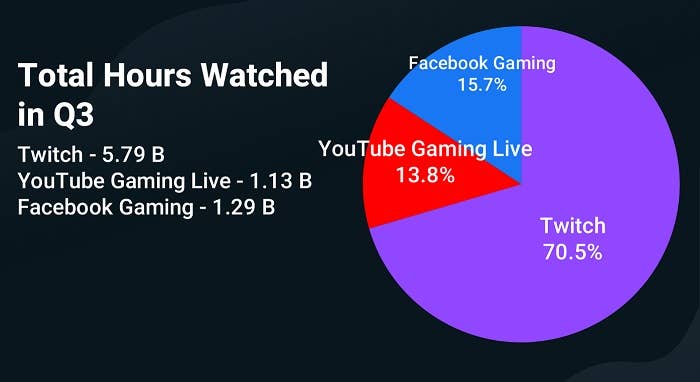 Today live streaming tool developer Streamlabs reported that in Q3 Facebook Gaming surpassed YouTube Gaming in viewership for the first time ever.
According to the Streamlabs and Stream Hatchet Q3 2021 Live Streaming Industry Report, Twitch saw a viewership of 5.79 billion hours, Facebook Gaming platform amassed 1.29 billion hours, while YouTube Gaming recorded 1.13 billion hours watched.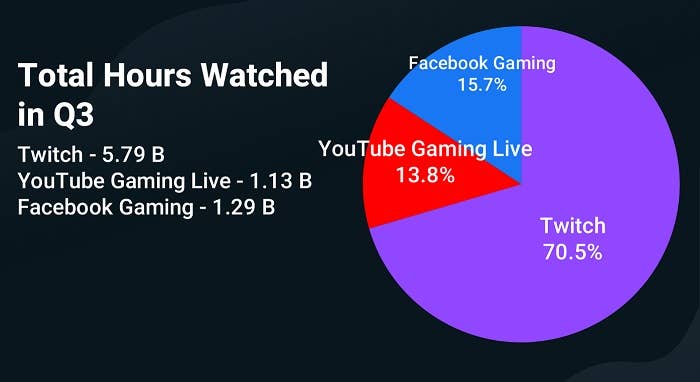 Year-over-year Twitch saw a viewership increase of 22% during Q3. Facebook Gaming on the other hand saw a 59% growth in hours watched during the period.
YouTube Gaming however experienced a year-over-year decrease of 32.5%.
Additionally, Streamlabs reports that in regards to viewership from Q2 to Q3, Facebook Gaming was the only platform to experience an increase. In the previous quarter it amassed 1.18 billion hours watched.