Facebook: Devs need to make cross-platform games
Sean Ryan talks about the evolution of Facebook as a gaming platform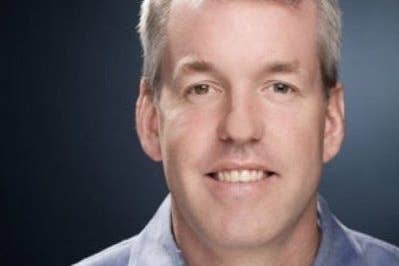 At GamesBeat 2013 today, Facebook's head of game partnerships, Sean Ryan, was asked about how Facebook is changing as a platform for gamers and developers. It was only a couple years ago that Facebook users saw their streams inundated with constant farming updates. The market has changed a lot since then, Zynga has gone through some hard times, and Ryan said there's been "a changing of the guard" as Candy Crush dev King has risen up, but Facebook still sees "games going well across the board," he said.
Ryan noted that every year people have labeled Facebook "the platform of X" with the X being swapped out with farming titles, card games, midcore or whatever else, but the important thing for Facebook is to have breadth he said. "The amount of devs creating awesome games is what's interesting about this," he said.
Ryan said Facebook may not go so far as curation, but the company is doing what it can to make sure the right people see the right content. They learned their lessons from the constant Farmville updates in users' streams. Ryan acknowledged that midcore games are growing rapidly, and Facebook recently piloted a publishing program and hired AJ Glasser to help bring in more smaller or indie devs to the Facebook ecosystem. "We need to find ways to have their games played," Ryan said, adding that integrating with Facebook is all about driving more value for devs.
The big thing for Facebook, Ryan said, is getting devs to go cross-platform. "As long as we can make it easy as possible to make a cross-platform game, it becomes a no brainer... Start on desktop, cost per acquisition is cheaper on desktop than mobile, then you hit mobile and a bunch of users start downloading," he said.
"Look at our top games by revenue, seven out of ten are cross-platform and all our games are headed that way, it just makes sense," Ryan continued.
Looking at the overall industry, Ryan noted that a lot of platforms have risen up quite quickly but it's not clear what the next dominant platform will be, and so it can be confusing for developers.
"I've been in games about 20 years, and we've seen a lot of platforms come and go. Traditionally you had a platform for 7 years and then a new platform came along. Facebook desktop, iOS and Android all reached scale quickly. It's not clear yet what the next platform will be, so the competition will grow in the existing platforms; it's going to be really interesting in 2014. It's not clear which platform you jump to if you get squeezed out of this one. It's going to get very crowded on all platforms. We need to make sure Facebook is driving successful games for all devs, not just big ones," he said.