F1 2022 holds steady at No.1 | UK Boxed Charts
Klonoa: Phantasy Reverie Series debuted at No.5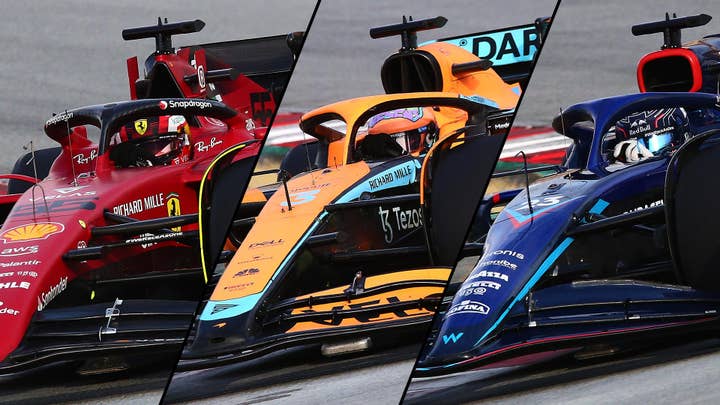 EA Sports' F1 2022 remained at the top of the UK physical charts for a second consecutive week.
Sales for the title dropped 48% week-on-week, which is a healthy performance for a second week on shelves.
Most of the copies were sold on a Sony platform, with 37% of the sales going to PS5 and 32% to PS4, versus 22% on Xbox One and 10% on Xbox Series X|S.
F1 2022 debuted last week, with sales down slightly over the previous entry in the franchise.
Meanwhile, Klonoa: Phantasy Reverie Series, which includes remasters of 1997's Klonoa: Door to Phantomile and 2001's Klonoa 2: Lunatea's Veil, debuted at No.5.
The Bandai Namco-published title mostly sold on Switch, at 52%, followed by PS5 at 33%.
Further down in the charts, Inin Games' Pocky & Rocky Reshrined debuted at No.17.
A remake of 1992 SNES shooter Pocky & Rocky, it released on Nintendo Switch -- where it sold 81% of its copies -- and PS4.
Finally, Numskull' Games' AI: The Somnium Files - Nirvana Initiative charted at No.27 for its first week on sale, with the Switch being once again the dominant platform (63% of its sales).
Here is the GfK UK Boxed Top Ten for the week ending July 9:
| Last Week | This Week | Title |
| --- | --- | --- |
| 1 | 1 | F1 2022 |
| 2 | 2 | Horizon Forbidden West |
| 3 | 3 | Nintendo Switch Sports |
| 5 | 4 | Mario Kart 8 Deluxe |
| NEW | 5 | Klonoa: Phantasy Reverie Series |
| 6 | 6 | FIFA 22 |
| 4 | 7 | Lego Star Wars: The Skywalker Saga |
| 8 | 8 | Pokémon Legends: Arceus |
| 10 | 9 | Animal Crossing: New Horizons |
| 9 | 10 | Minecraft (Switch Edition) |