F1 2021 holds No.1 spot as PS5 titles dwindle | UK Boxed Charts
Sales for sports games surge during Tokyo Olympic Games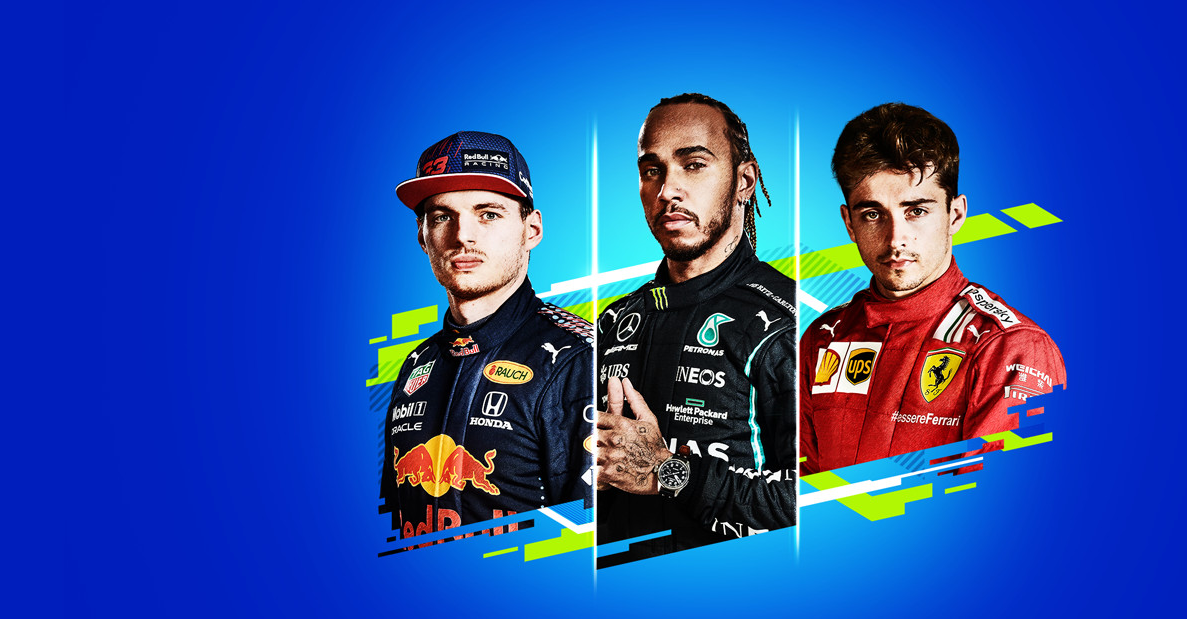 Codemasters' F1 2021 has held the No.1 spot for a second week, despite a 42% decline in sales week-over-week.
It was a strong week for Nintendo titles; The Legend of Zelda: Skyward Sword HD claimed second place once more, and is nowhere close to being overthrown despite a 44% drop in sales.
Additionally, Mario Kart 8 Deluxe moved up two places to No.3 after a 14% uptick in sales, and it is followed closely by fellow Switch giant Animal Crossing: New Horizons at No.4, which enjoyed an 18% increase in sales.
One title to enter the top ten last week was Sega's Olympic Games Tokyo 2020 - The Official Video Game, no doubt driven by the beginning of the actual Olympic Games in the final week of July. The title, which was released in July 2019, saw a 55% increase in sales, primarily driven by PS4 units.
While not making the top 10, Mario & Sonic At The Olympic Games 2020 also saw a sizeable rise in sales inspired by the Olympics; a 65% increase pushed the title up to No.17.
Making its chart debut at No.10 was Square Enix's Neo: The World Ends With You, which released July 27. Sales for the title were also largely attributed to the Switch, with 63% of its launch week units purchased for the console.
Another strong title in the Square Enix camp is Marvel's Avengers, which moved up another five places to No.13 following a 71% uptick in sales.
Further down the charts, Nintendo's Ring Fit Adventure, in at No.20, saw a 40% increase in sales, and Luigi's Mansion 3, in No.24, saw a 31% uptick in sales. Neither of the games were discounted on the eshop.
The largest increase in the top 40 for last week was Plants Vs. Zombies: Battle For Neighborville. EA's backyard brawler saw a 195% jump in units shifted, with 85% of those sold on the Switch.
Ratchet And Clank: Rift Apart, which sat at No.3 the week prior, is now way down at No.40 following an 87% decline in sales week-on-week. The title does seem to enjoy a spike every time a new batch of PS5s is released however, so it's likely to shoot up again in good time.
Here is the GfK top ten for the week ending July 31, 2021:
| Last Week | This Week | Title |
| --- | --- | --- |
| 1 | 1 | F1 2021 |
| 2 | 2 | The Legend of Zelda: Skyward Sword HD |
| 5 | 3 | Mario Kart 8: Deluxe |
| 4 | 7 | Animal Crossing: New Horizons |
| 8 | 5 | Minecraft |
| 9 | 6 | Grand Theft Auto 5 |
| 6 | 7 | Marvel's Spider-Man: Miles Morales |
| 13 | 8 | Olympic Games Tokyo 2020 |
| 4 | 9 | FIFA 21 |
| New | 10 | Neo: The World Ends With You |