Ex-Microsoft VP: Xbox "was to stop Sony"
Microsoft's "enforcer" Kempin on why the company started making consoles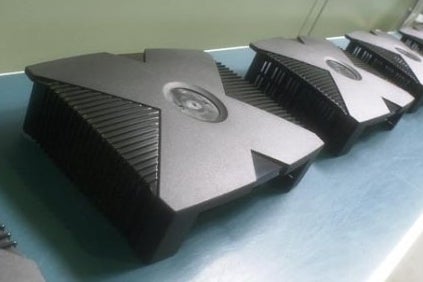 Former VP of Windows Sales at Microsoft, Joachim Kempin, has revealed why the PC company decided the enter the console market. And its rival Sony had a lot to do with it.
"The main reason was to stop Sony," he said in an interview with IGN.
"You see, Sony and Microsoft... they never had a very friendly relationship, okay? And this wasn't because Microsoft didn't want that."
The way Kempin tells it, Bill Gates himself had concerns that a future PlayStation could evolve into something that might threaten Microsoft's bread and butter, the home PC. And there was an element of unrequited love.
"Sony was always very arm's length with Microsoft. Yeah, they bought Windows for their PCs but when you really take a hard look at that, they were never Microsoft's friend. And Microsoft in a way wanted them to be a friend because they knew they had a lot of things we could have co-operated on because they are, in a way, an entertainment company, you know?"
"I mean, at least a portion of Sony is and they had some really good things going there, but as soon as they came out with a video console, Microsoft just looked at that and said 'well, we have to beat them, so let's do our own.'"
Kempin retired from Microsoft in 2002 after a long career with the company. He recently published a book about his time there, Resolve And Fortitude: Microsoft's "Secret Power Broker" Breaks His Silence. In the late nineties Business Week gave him the nickname "Microsoft's enforcer."