Here is every boxed game to sell over 1m copies in the UK
UKIE and GfK hand-out special awards at London ceremony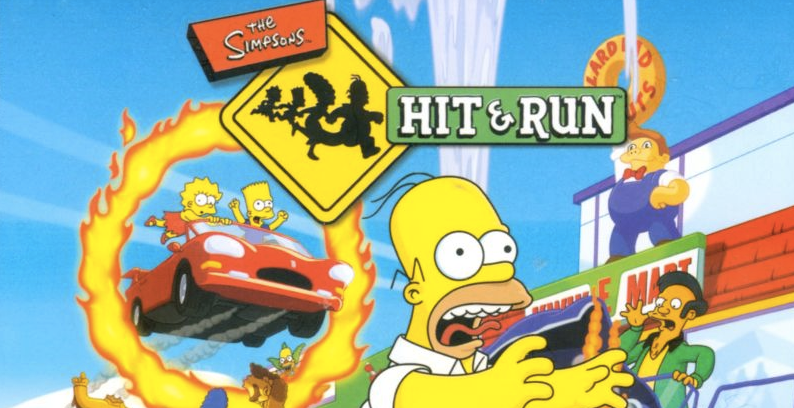 UK trade body UKIE, as part of its 30 Years of Play campaign, handed out numerous awards to games that have sold over 1m copies in the UK.
This is according to boxed sales information provided by data specialist GfK. No digital data is tracked.
The list only contains games to have sold 1m copies on an individual platform. This means that games that have sold over 1m copies across multiple formats (like Fallout 4, for instance) do not make the cut. Whereas Grand Theft Auto V, which has sold 1m copies on four different formats, makes the list four times.
Unsurprisingly, Nintendo, Call of Duty, Grand Theft Auto and FIFA titles make up the bulk of the list. Notable exceptions are the first two Just Dance games, Zumba Fitness, The Simpson: Hit and Run and Red Dead Redemption 2. Two big Microsoft exclusives - Minecraft and Halo 3 - also make the list.
Here is the full list of million sellers: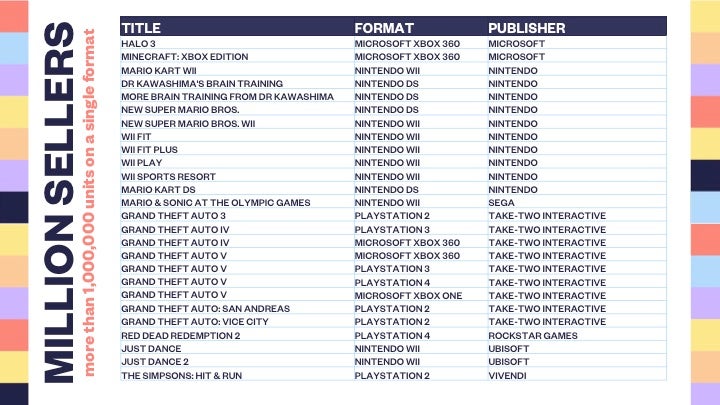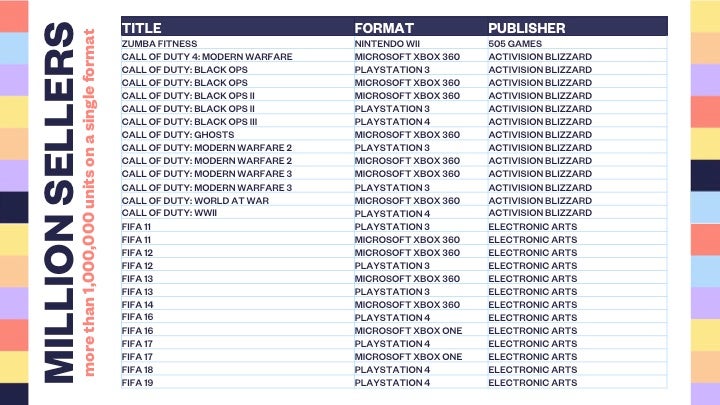 In addition to the million sellers club, UKIE and GfK also called out UK-made games that have sold over 600,000 boxed copies in the UK. This includes the likes of Colin McRae Rally, Kinect Sports, Forza Horizon 3, LittleBigPlanet, Tomb Raider, The Getaway and more. Full list is below.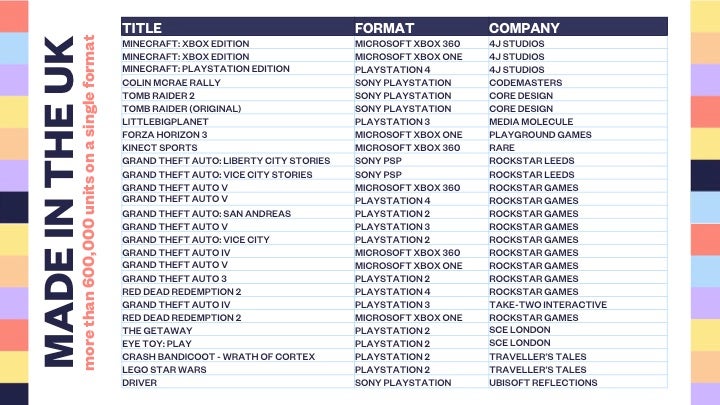 The data is courtesy of data specialist GfK, which has been tracking the UK boxed games market for 20 years and also boasts a range of historical data.
The awards event and reveal is part of UKIE's 30 Years of Play campaign, which is designed to celebrate the trade body's 30 years in existence. The recent popular hashtag of #myfirstgamesjob, has also been part of the same campaign.
The special awards event was held at Coutts in London, and was attended by executives from Microsoft, Nintendo, Activision, Sega, Ubisoft and more.
Also revealed as part of the event were the Top 40 UK game developers by UK boxed game sales from the last 25 years. GamesIndustry.biz was given a full detailed run down of that list and you can check it out right here.