European football fever fires FIFA 12 back to UK's top slot
9th week in first for FIFA after incredible 38 weeks in top 5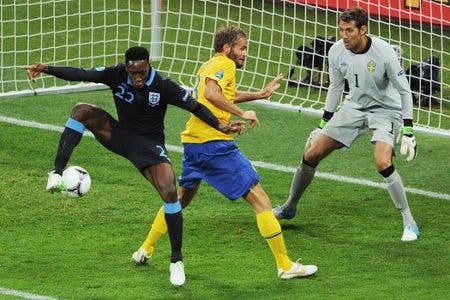 FIFA 12 has returned the top of the UK's all format chart for a ninth time, marking an amazing 38 weeks on the leaderboard without leaving the top five.
Undoubtedly helped by the football fever generated by the current sporting festival in Poland and Ukraine, FIFA has knocked the previous holder, Ghost Recon: Future Soldier down to second after three weeks on top.
Lollipop Chainsaw, form Suda51 and Warner Brothers, is the highest new entry in fourth, with well reviewed Vita title Gravity Rush coming in at eleventh. Diablo III rises back up the charts to sixth after a week in 22nd as physical copies sold out in many retailers.
All chart data is courtesy of GfK Chart-Track.
| Last Week | This Week | Title |
| --- | --- | --- |
| New Entry | 1 | FIFA 12 |
| 1 | 2 | Tom Clancy's Ghost Recon: Future Soldier |
| 2 | 3 | Max Payne 3 |
| New Entry | 4 | Lollipop Chainsaw |
| 4 | 5 | Battlefield 3 |
| Re-entry | 6 | Diablo III |
| 6 | 7 | Game of Thrones |
| 5 | 8 | Sniper Elite V2 |
| 9 | 9 | Mario & Sonic London 2012 Olympic Games |
| 10 | 10 | Dirt Showdown |
| New Entry | 11 | Gravity Rush |
| 11 | 12 | Assassin's Creed: Revelations |
| 8 | 13 | FIFA Street |
| 7 | 14 | Call of Duty:Modern Warfare 3 |
| 17 | 15 | Tiger Woods PGA Tour 13 |
| 12 | 16 | Dragon's Dogma |
| 16 | 17 | Skylanders: Spyro's Adventure |
| 14 | 18 | Call of Duty: Black Ops |
| 13 | 19 | Mass Effect 3 |
| 18 | 20 | Batman: Arkham City |