Eugen responds to accusation of retaliatory firings
Steel Division developer says dismissals unrelated to last year's strike, were due to use of "a professional tool for an inappropriate purpose"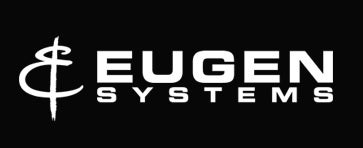 Just before the holiday break, Eugen Systems fired six of its employees. Soon after, French industry labor union Le Syndicat des Travailleurs et Travailleuses du Jeu Vidéo (STJV) alleged that the firings were retaliatory in nature, as the six workers have been part of an ongoing pay dispute with the company that precipitated both a strike and a French labor court proceedings.
Yesterday, Eugen Systems responded to the allegation in a statement provided to GamesIndustry.biz, included below:
Eugen Systems has had to take action against employees who used a professional tool for an inappropriate purpose. What we have discovered, in the presence of a bailiff (in order to guarantee compliance with the procedure and in absence of individual character or privacy), is against our values and our corporate culture.
As any employer, we have an obligation to prevent situations that could be prejudicial to our employees' health and safety, therefore we have been forced to make a decision accordingly.
This decision is not linked to the strike that took place earlier this year, and this has been formally reminded to the people concerned. Moreover, out of the six involved people, one of them never took part in the strike.
We have fully respected our employees' right to strike, and our team still comprises those who were on strike, including one employee who has since been promoted to a managerial position.
Our team currently counts 26 employees and will continue growing in the coming weeks.
The dispute between Eugen and its workers first went public last February, when 21 of the studio's then-44 employees went on strike, saying Eugen had been skirting minimum wage laws, failing to compensate developers for overtime, and refusing to recognize contractual obligations with some employees. At the time, the studio acknowledged it had made mistakes in paying employees and sent payslips out late, but said it had made the appropriate corrections.
Six weeks into the strike, a group of "about 15" Eugen employees (and previous employees) took the company to labor court. While the strike ended shortly thereafter, the labor court case is set to go before a tribunal in March.