ESRB rolls out no-cost ratings for downloadable games
Questionnaire-based assessments of digitally distributed titles also include online privacy descriptors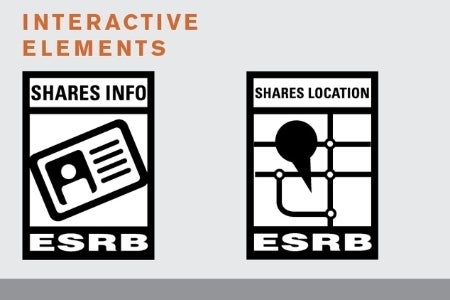 The Entertainment Software Rating Board wants its system to be ubiquitous, and it's willing to waive ratings fees to make that happen. The ESRB today rolled out its Digital Rating Service for downloadable games, allowing developers to get their titles rated immediately and for free by filling out an online questionnaire.
Beyond just getting an ESRB age rating, titles that use the Digital Rating Services will also have online privacy descriptors to let customers know about game functions they may find undesirable. The descriptors will warn customers if a game shares their personal information with third parties, their location with other users, or allows uncensored user interaction through direct communications, media sharing, or user-generated content.
"By simplifying the process and eliminating the cost to developers, the ESRB expects to broaden adoption of its ratings among game providers of all types," the ESRB explained in a statement. "The resulting ubiquity of ESRB ratings will ease a parent's job by presenting a single ratings standard across the many platforms on which their children access games. Increased adoption of ESRB ratings also means that developers will no longer be subject to differing and oftentimes conflicting rating systems and standards for their digitally delivered games."