ESRB expanding to mobile, digital platforms
ESRB and rest of the International Age Rating Coalition (IARC) will bring global game ratings to Google Play, consoles and more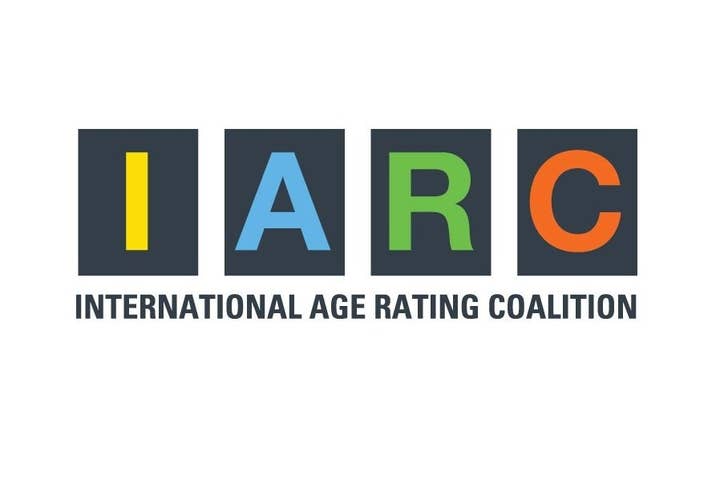 For more than two decades the Entertainment Software Rating Board (ESRB) has been guiding consumers and parents on age appropriate content in video games at retail, but as more and more game makers are now pushing their content globally across digital platforms, it's important for parents to still be able to make decisions on what games their kids can and cannot play. To that end, the ESRB and the International Age Rating Coalition (IARC) are pushing out a global rating system, along with other rating authorities in other parts of the world, including PEGI in Europe, ClassInd in Brazil, USK in Germany, and the Classification Board in Australia (more are expected to join in the future).
Importantly, the IARC (founded in late 2013) has gotten the ratings authorities to "agree on a unified process that simultaneously generates ratings for multiple territories while preserving each of their distinct cultural standards." That means parents and consumers don't have to learn any new rating systems, and developers can get their games rated appropriately across global markets at the same time.
The ESRB is pushing its ratings onto mobile and digital storefronts, beginning with Firefox Marketplace and Google Play. The digital storefronts on consoles (PlayStation Network, Xbox Live and Nintendo's eShop) have agreed to participate at "a later date." While the ESRB does already have ratings on digital games available on consoles, a spokesperson clarified that what's actually new is the IARC process.
Patricia Vance, president of ESRB and chairperson of IARC, commented, "The market for digital games and mobile apps is exploding across the globe. With a single click, developers can publish their games and apps on digital storefronts reaching a worldwide audience. These realities have created regulatory and cultural challenges that call for an innovative solution like IARC to help developers and storefronts provide consumers with culturally relevant, legally compliant and reliable guidance about the age appropriateness of the content in games and apps they may be considering for download. It is encouraging that digital storefronts recognize the benefits of this groundbreaking initiative."
Vance told GamesIndustry.biz that Firefox Marketplace has been using the IARC rating system since January 2014 and Google Play Store "is deploying the system as we speak." Of course, the big storefronts that are not named in the program are Valve's Steam and Apple's iOS App Store. Vance said that "discussions with other storefronts about adopting IARC have been held, but you'll have to ask them directly about their plans." ESRB does offer an app on iOS that lets consumers search through ratings for over 30,000 games, but actual ratings on games in the App Store fall into one of four worldwide categories: 4+, 9+, 12+ and 17+. According to App Store guidelines, developers are responsible for assigning appropriate ratings to their Apps, and inappropriate ratings may be changed or deleted by Apple.
Steam, meanwhile, does not require content ratings on its games, but games that have already been rated by the ESRB do display the assigned rating. As a platform, though, Steam doesn't appear to have any strict guidelines, only telling developers that games "must not contain offensive material or violate copyright or intellectual property rights." That being said, even Valve appears unsure of what's appropriate or offensive as the game Hatred was removed and then reinstated back in December.
Naturally the IARC is hoping to get as many digital storefronts on board as possible, and it would seem like a positive for developers who can, at no cost, fill out a single questionnaire and then have their games rated for different territories across the world - so far the five initial IARC ratings authorities represent markets that have an addressable audience of about 1.5 billion players.
IARC has garnered support from key industry figures so far as well. The following quotes were provided in a press release:
Phil Spencer, Head of Xbox and vice chairman of the ESRB board: "Microsoft has been a longtime supporter of ESRB ratings. Our users are familiar with them and, more importantly, trust them. We will continue to support IARC's creation of a global ratings solution that makes it seamless for developers and producers to get their digitally delivered content rated globally to benefit consumers in their purchasing decisions."
Reggie Fils-Aime, President and COO of Nintendo of America: "Nintendo has always been a strong advocate of helping people make smart choices about the games they buy for themselves and for their children. More than 20 years ago, Nintendo was instrumental in supporting the creation of consumer-friendly rating systems, and now we've joined with other leaders in the video game industry to support the IARC initiative. As digital downloads continue to grow in popularity, it's more important than ever for people to be educated about the content of the games they are buying."
Strauss Zelnick, chairman and CEO of Take-Two Interactive Software and ESRB chairman of the board: "For more than 20 years, the ESRB has provided invaluable leadership to the interactive entertainment industry and played an integral role in protecting the creative freedom of today's most innovative artists and storytellers. In addition, the ESRB has been lauded resoundingly as a highly effective resource for consumers, particularly parents, ensuring that gamers of any age can easily access trusted content rating information. Together with the other associations, the International Age Rating Coalition is poised to take a bold and important step forward with the Google Play Store and Mozilla Firefox Marketplace that will enhance further our industry's standards of excellence and self-regulation."
John Riccitiello, Unity CEO and former ESRB chairman of the board: "Having been an early supporter of IARC for years, I applaud Google and Mozilla for taking the initiative to deploy the IARC rating system. The IARC system presents a common-sense solution with a single standard, providing locally relevant age and content ratings that consumers recognize and trust. Obtaining IARC ratings is free to the app developer and incredibly easy to use."