ESRB awareness may be maxed out
Ratings system to continue outreach and education efforts despite plateaued 85% awareness among parents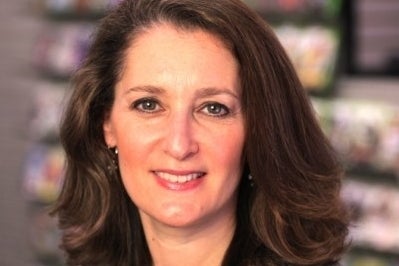 The Entertainment Software Rating Board is constantly running programs to teach parents about the ratings system, from TV spots with sports stars to working with retailers on in-store signage to maintaining a social media presence on Twitter and Facebook. Despite those efforts, parental awareness of the ratings has plateaued, and ESRB president Patricia Vance told GamesIndustry International at last week's DICE Summit that the numbers might not get much better.
"We have seen a fairly stable percentage of parents in terms of awareness and use in the last several years," Vance said. "I don't know how much higher we're going to be able to push that. We're now at about 85% awareness among parents with kids who play video games, and 70% say they use them all the time or most of the time."
An ESRB-commissioned survey had the numbers topping out in 2007, with 89 percent of parents aware of the ratings system, and 85 percent actually using it before they buy a title for their children. Vance said the awareness figure may creep upward as more people who grew up with games and the ESRB system become parents themselves. However, that familiarity with games could push the actual use number down as lifelong gamers may already be better informed on what's in the games, or decide to play games first to screen them for kids instead of relying on a rating.
"That being said, we still do a lot on the consumer outreach side, and we're going to continue to do that," Vance said. "We'll never stop...I don't see us backing off despite high awareness and use levels. It's part of who we are."
Vance also talked about the Digital Rating Service, which lets downloadable game makers obtain free ratings for their titles by filling out ESRB survey forms. She said it's been well received by developers, as well as the platforms that have adopted it, like Windows 8 and PlayStation Mobile. And while she acknowledged that there have been issues where the self-reporting process has led to titles being adjusted, the issues lay primarily with content descriptors, and could be easily corrected. Despite the positive reception to the Digital Rating Service, Vance sees the ESRB keeping its downloadable game rating process separate from its system for packaged goods.
"We're still going to stick to the thorough process that we use for boxed games, and the main reason for that is because of the difficulty in correcting a rating after a product's released," Vance said. "With the boxed games market, manufacturing and printing, if the rating goes out and it's not correct, it's not fun for anybody to try and correct that. With the digital space it's a lot easier because all the assets are digital."
With video game violence back in the headlines, Vance also fielded a question about an old proposal for a universal rating system that would cover movies, music, and television in addition to games. She said the game industry has its own unique considerations for ratings and goes into greater depth than other fields with content descriptors and notifications about when games share personal info or locations with third parties.
"If, ultimately, there was a universal ratings service, it would be dumbed down, and it wouldn't be as effective as the system we have in place today," Vance said. "So we're sticking by it."