eSports revenues to pass $250 million in 2015 - Newzoo
US has fastest growing eSports audience with an 21% growth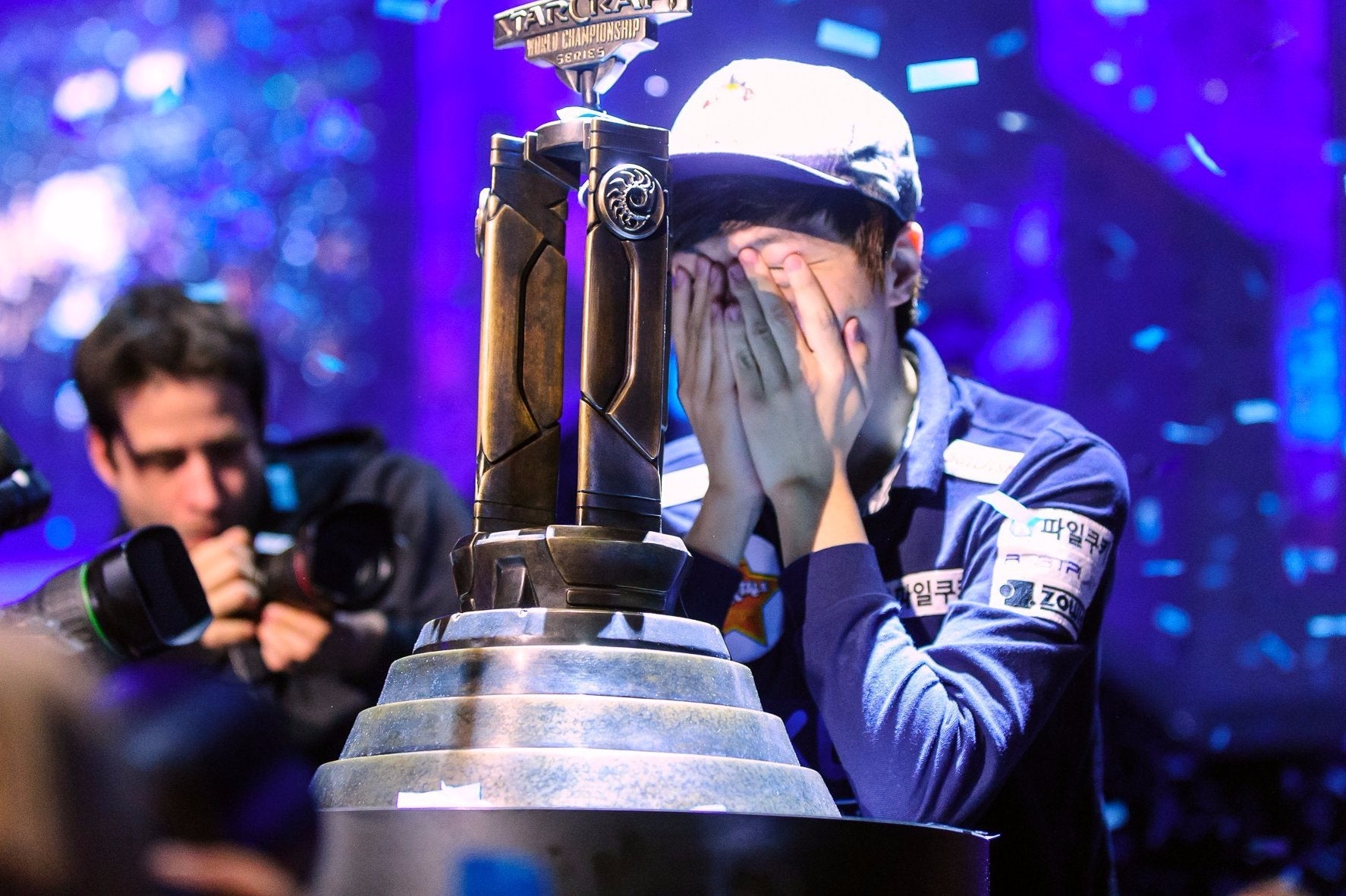 Market research and predictive analytics firm Newzoo predicts global esports revenues will pass the $250 million mark this year, and that the number of enthusiasts will grow by 37 per cent, compared to last year. Total prize money in eSports is predicted to grow to $71 million in 2015.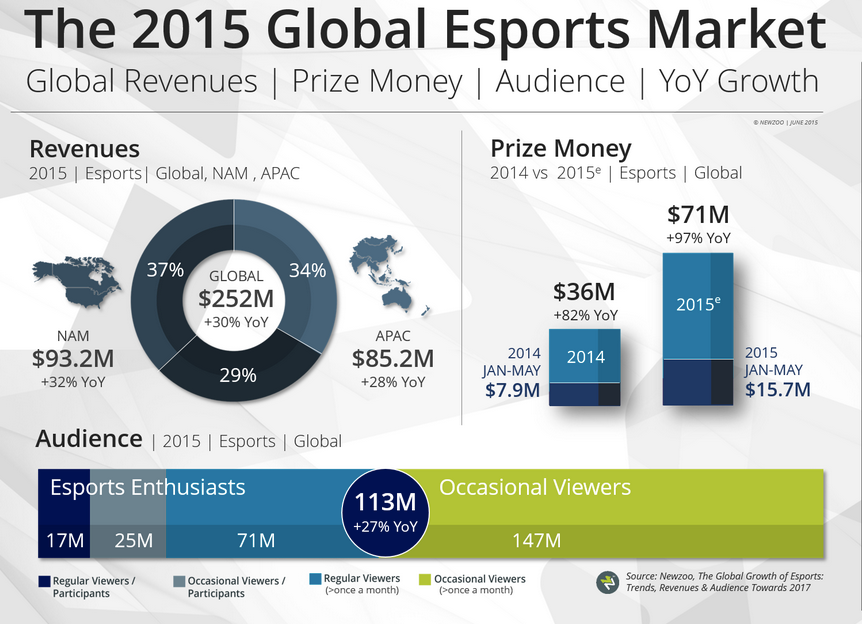 "Across the 16 countries investigated, esports viewer numbers have increase 6 per cent since our identical research in 2014. Interestingly, the group of Occasional Viewers shows a slight decline with the number of Enthusiasts growing by 31 per cent. This points to a migration of casual to engaged viewers, and an overall increase in the intensity of esports engagement," said Newzoo in its new report Global Games Market Report Premium.
Newzoo presents that North America will make up 37 per cent of global revenue or eSports, generating $93.2 million in esports revenues.
Revenues in the Asia-Pacific region are predicted to hit $85.2 million in 2015. China has the highest revenues in Asia, $36.7 million in 2015 compared to $28.9 million in South Korea.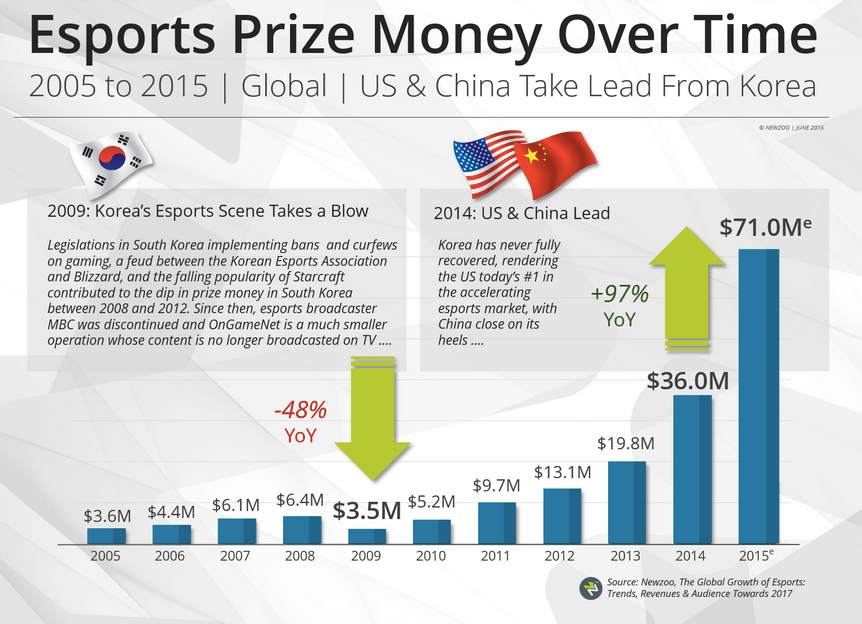 "Legislations in South Korea implementing bans and curfews on gaming, a feud between the Korean Esports Association and Blizzard over the broadcasting of Starcraft Broodwar, the lack of interest in StarCraft 2 (after the dying hype of its predecessor), and the rise of popularity of other games contributed to the dip in prize money and Starcraft popularity in South Korea between 2008-2010.
"The industry suffered and revenues fell while broadcasters like MBC Game (discontinued in 2012) and OnGameNet struggled to stay afloat and saw a significant portion of esports content taken off broadcast TV."
You can find access to the full Global Games Market Report Premium here.