Esports events delayed, cancelled as coronavirus spreads
Competitions for League of Legends, Pokemon, CS:GO already affected, Overwatch League currently in discussions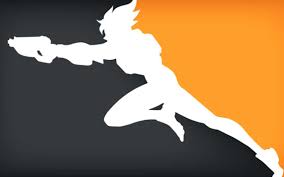 Update January 30, 2020: The Overwatch League has officially canceled all matches in February and March scheduled to take place in China, due to the coronavirus outbreak.
In a statement on Twitter, the Overwatch League said the decision was made "to protect the health and safety of our players, fans, and staff." Matches planned to take place in China later in the season are anticipated to go on as scheduled, and scheduling for the canceled matches will be set at a later date.
Original story:
Multiple esports events spanning several different games are currently being affected by the recent outbreak of a new coronavirus, a respiratory disease that has begun to spread globally.
Some organizations have begun to cancel events, particularly those located in China and the Asia-Pacific region due to the virus' origins in Wuhan, in China. These include the League of Legends Pacific Championship Series opening, which was set to begin on February 8 and has now been indefinitely postponed. A Pokemon Video Game Championships event in Hong Kong scheduled for February 2 has been cancelled entirely, though currently a similar event on February 9 is planned to continue as scheduled. And Polygon reports that the WESG Asia-Pacific Finals for Counter-Strike: Global Offensive, set to take place in Macau, have also been canceled due to the outbreak, with no new date announced yet.
Additionally, the Overwatch League is being forced to reckon with concerns surrounding the virus, with a total of four teams based in China potentially directly affected. The League was set to make its Shanghai debut on February 15, but The Washington Post reports that an official statement on the opening is likely to be made this week.
Already, two of the Chinese teams -- the Guangzhou Charge and the Shanghai Dragons -- have announced a temporary relocation to South Korea. Another Chinese team, the Chengdu Hunters, have declared they will remain in China for the time being. The fourth Chinese team, the Hangzhou Spark, has not yet issued any statements.
Though it appears to have been first identified in China, the new coronavirus has begun spreading to other countries as well, with cases confirmed in the United States, Japan, France, Canada, Australia, and Germany, among others.