ESL signs deal with Yahoo Esports
Will collaborate on streaming, new tournaments and sponsorship opportunities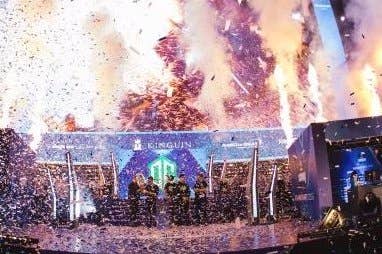 ESL and Yahoo Esports have signed a new two-year deal to join forces on streaming, tournaments and the associated sponsorship opportunities. Fans of the ESL One and IEM events can expect to see more coverage on Yahoo as a result.
"ESL in a unique position to be able to offer access to some of the world's best esports competition, and having a partner like Yahoo Esports means we won't only reach a broader audience with a supreme quality broadcast, but also deliver exclusive editorial content for esports fans worldwide," said ESL's Nik Adams.
"Yahoo Esports is a fantastic partner to team up with for the broadcast and coverage of our key events, and we are looking forward to working with them on new and exciting content for our viewers."
Yahoo Esports only launched in March and covers the big titles like League of Legends, Counter-Strike: Global Offensive, Dota 2, Street Fighter V and Heroes of the Storm.
"Our Yahoo Esports team is extremely excited to be partnering with ESL to bring greater coverage of its leading Esports events, as well as innovate in new competitive formats and content offerings that we are sure will excite both fans and advertisers alike," added Zachary John, VP of Yahoo Video and Esports.
"Yahoo's unique storytelling, highly talented editorial staff and global scale are a great combination with ESL's experience and leadership in the space."