Escape from Tarkov developer issues DMCA to stop story about user info leaks
Battlestate Games issues takedown on over 40 videos from YouTuber Eroktic due to "misinformation" and "negative hype"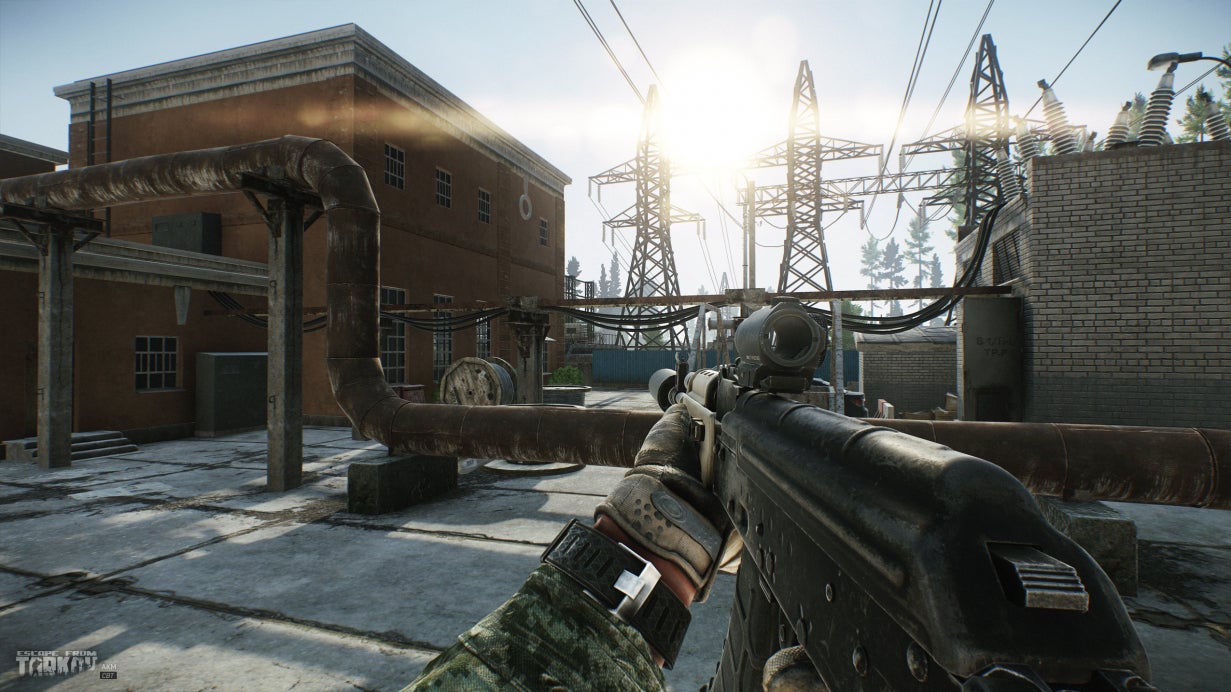 Escape from Tarkov developer Battlestate Games has filed over 40 DMCA takedown notices against YouTuber Eroktic for allegedly spreading "misinformation" and "negative hype" about the game.
Polygon reports that Battlestate issued the takedown due to two of Eroktic's videos containing claims that player information, passwords, and personal information had been leaked from the company's database. Battlestate says this was misinformation, untrue, and damaging to the company.
As for the remaining 40 or more of Eroktic's videos, Battlestate says "negative hype" was the reason for the takedowns. The company says it is reviewing the content of all the videos to determine whether or not it will call back its strikes.
"We know what this instrument is designed for," said a representative to Polygon. "We had to use this tool in order to stop the wave of misinformation. What's important to be noted is that we didn't ban this person in-game. We still allow him to play and to stream [on Twitch] because he never cheated, he never broke the rules of the game, and he never broke the rules of the license agreement on the game. But in his videos he spread a lie, and we had to act fast and stop this."
Eroktic responded to Battlestate's takedowns with a point-by-point reply to the company's lengthy official statement, during which he accused the company of ignoring and actively trying to shutdown user feedback. "'Negative hype' means criticism," Eroktic writes. "And in my eyes, this feels like BSG do not want anyone that has something negative to say about their product, deserves to be shut down."
As a result of the takedowns, a number of popular Escape from Tarkov streamers have announced their intentions to stop streaming the game. In response, Battlestate published a Facebook post that endeavored to reassure these creators. In it, the company states it is only issuing takedowns to "project-related videos that did contain violations" and is reviewing them for "one or multiple facts of false representation, provocation, or law violation" and will reinstate them or not on a case-by-case basis.
"We understand your negative attitude regarding this situation, but we urge you to take a comprehensive approach to its assessment before moving on to a new wave of accusations," the post concludes.
This isn't the first time DMCA notices have been used as a way for developers or publishers to remove content that expressed particular views. Last year, Wargaming apologized after taking down a video belonging to YouTuber SirFoch, who criticized a new tank added to the game. A similar event occurred a few months later, when Campo Santo issued a DMCA takedown on a Pewdiepie video of Firewatch after he used a racist slur on an different stream. YouTube upheld Campo Santo's takedown.