ESAC releases economic impact study on Canadian games industry
Industry contributes $4.5 billion to GDP as wages, revenue, and employment figures rise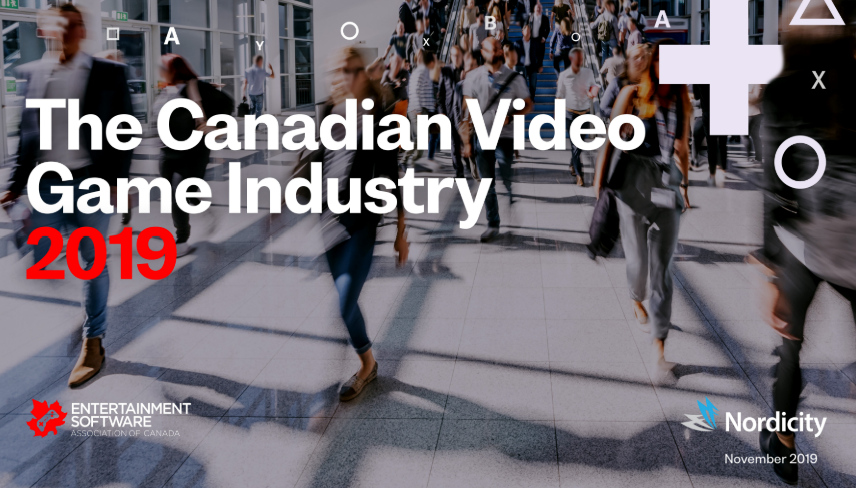 The Canadian games industry grossed $3.6 billion in 2019, seeing a 15% increase over the last two years.
That's according to an economic impact study conducted by the Entertainment Software Association of Canada (ESAC) in partnership with market intelligence firm Nordacity.
The survey examines every aspect of the Canadian games industry, measuring how it has changed over the past two years. Overall, the industry has shown improvement across almost every sector, and represents a healthy overall growth.
As most of the largest Canadian game companies are internationally owned, they cannot account for their revenue as a separate business unit, and this presents challenges in gauging the industry's size.
However, using company expenditure, ESAC found that game companies spent $3.2 billion this year which represents a growth of 24% over 2017.
Breaking down the figures reveals that 41% of revenue comes from intercompany/transfer pricing, 13% is from in-app purchases, 11% from game sales, and 11% from tax credits
Additionally, the survey found that the Canadian games industry contributed $4.5 billion to the GDP, which was a 20% increase since 2017.
Currently, the Canadian games industry supports 48,000 full-time equivalents (FTE) of employment across the wider sector. Of those, 27,700 are directly employed by the games industry which represents a 28% growth over last year.
The number of companies reporting an increase in staff since 2017 was 45%, while just 14% said their staff numbers had reduced. This total impact on industry employment -- both direct and indirect -- was an 18% increase.
Since 2017, the number of active video game companies in Canada has increased by 16% to 692. Of those, 91% are small or micro companies, while 5% are considered very large (100 employees or more), 4% are large, and 5% are medium.
Average FTE salary in the Canadian games industry is $75,900, which fell 2% from 2017. However, this change is likely due to a proportional increase in the number of junior and intermediate employees compared to a decrease in the number of senior employees.
Breaking down the numbers, average salaries have actually increased across the board since 2017. Junior staff members have enjoyed the largest salary growth at 42%, followed by intermediate-level at 24%, and senior at 10%.
The full report can be found here.