ESA enters debate on 'public interest' ban on Xbox
E3 organiser weighs in on Motorola vs. Microsoft case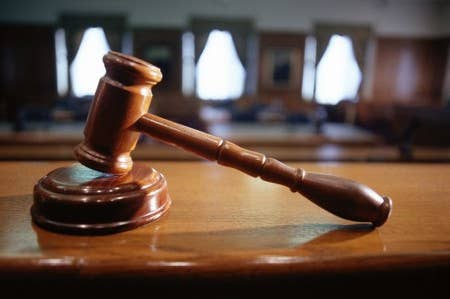 The ESA has added the weight of its opinion to the ongoing legal debate over the potential ban of Microsoft and Apple products in the US after a preliminary ruling by a judge recommended that the ITC impose import and sale restrictions.
The case stems from alleged patent infringement by Microsoft and other companies on patents owned by Motorola which are deemed to be vital enough to development to be covered by FRAND - legislation which ensures that such technology is available under commercially acceptable terms in order to promote technological advancement. Motorola stands accused of not meeting those standards.
Judge David Shaw, of the ITC, initially recommended a potential ban, which would cover the Xbox 360 as well as several other Microsoft products, but it is deemed unlikely that it will be enforced.
The recommendation now lies in the hands of the ITC commission, which is currently inviting input from relevant parties on whether a ban would be in the public interest or not. The ESA has submitted a statement urging the commission to override the recommendation, as reported by specialist patent blog Foss Patents.
"Our membership includes most of the major U.S. game publishers and the major video game console makers," reads the ESA statement. "Accordingly, the ESA is uniquely positioned to describe the impact on the public interest of an exclusion order affecting the Xbox.
"The video game industry is a significant contributor to the U.S. economy and job growth, and reaches American consumers of all walks of life. According to a 2011 NPD industry sales report, nearly three-quarters of all American households play games, and consumers spent nearly $25 billion on video games, hardware, and accessories in 2011.
"As described here in more detail, an exclusion order banning the importation of Xbox gaming consoles into the U.S. would harm not only Microsoft, but a variety of other parties across the gaming ecosystem, including most importantly consumers and game publishers."