ESA confirms Biden meeting on game violence
UPDATE: Industry trade group comments on "productive and candid" meeting with vice president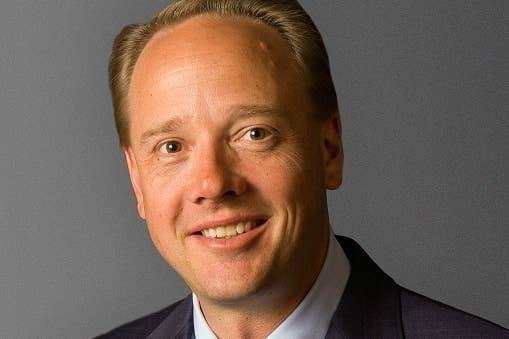 UPDATE: The Entertainment Software Association released the following statement after its meeting with Vice President Biden:
"The video game industry had a productive and candid conversation with Vice President Biden and his Gun Violence Commission today. We thank the President and Vice President for their leadership, and including in their discussions a diverse array of stakeholders and perspectives. We look forward to working with the Vice President on meaningful solutions to the issue of gun violence.
"We expressed in the meeting that the United States Supreme Court recently affirmed that the independent, scientific research conducted to date has found no causal connection between video games and real-life violence. We also recognized that gun violence is a serious problem in our country. We are saddened by the recent tragic events, and as an industry integral to the social and cultural fabric of America, we look forward to continuing our engagement with government officials and policymakers focused on meaningful solutions."
The original text of the story follows below.
The Entertainment Software Association has confirmed a Polygon report of something largely assumed: ESA president Michael Gallagher will meet with US Vice President Joe Biden to discuss policy reforms that could prevent another shooting along the lines of last month's tragedy in Newtown, Connecticut.
The North American industry's largest trade group is also the last to publicly acknowledge Biden's reform efforts, which President Barack Obama asked him to take last month. Earlier this week, the Entertainment Merchants Association released a letter to Biden, followed today by similar efforts from the International Game Developers Association and the Entertainment Consumers Association.
Polygon reports that representatives from GameStop and researchers on the effect gaming violence has on children have also been scheduled to meet with Biden. Beyond the game industry, the vice president has also been meeting with other entertainment industry representatives, the National Rifle Association, victims of gun violence, and other groups with interests in firearms. Meanwhile, Health and Human Services Secretary Kathleen Sebelius has been mirroring Biden's efforts from a mental health angle, while Education Secretary Arne Duncan tackles the issue with parent and teacher groups.
Biden is expected to make his recommendations later this month. President Obama has also directed Congress to hold votes on the measures this year.