Erotic game "kicked off" Steam Greenlight
No Reply Games title Seduce Me removed from site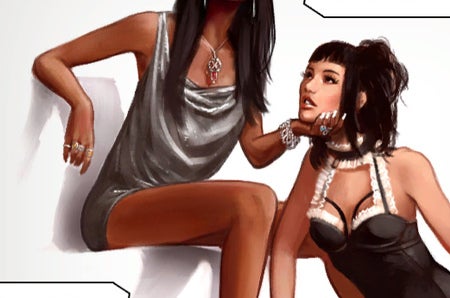 Developer No Reply Games has revealed that its adult game Seduce Me has been removed from the Steam Greenlight site.
"We submitted the game on Thursday, when Steam Greenlight launched, but they took it down almost straight away," said co-founder Miriam Bellard.
"Many people still view games as 'for children' in spite of the fact that the average gamer is 30 years old."
No Reply Games is based in Amsterdam, and this is its first project. The game promises "erotic cut scenes" and is based on "the lives of American socialites and celebrities. The game revels in their decadence and glamour." And, according to the screenshots, nipples and bikinis.
"The gaming establishment is fine with violence and gore but is uncomfortable with sexual themes," concluded co-founder Andrejs Skuja, who previously worked with Guerrilla Games.
Steam Greenlight states in its terms and conditions that "your game must not contain offensive material or violate copyright or intellectual property rights."