Erin Wayne joins Riot as first global head of player community | Jobs Roundup
Sony veteran Michael Pattison joins Team17, two former Sega execs join Curve Digital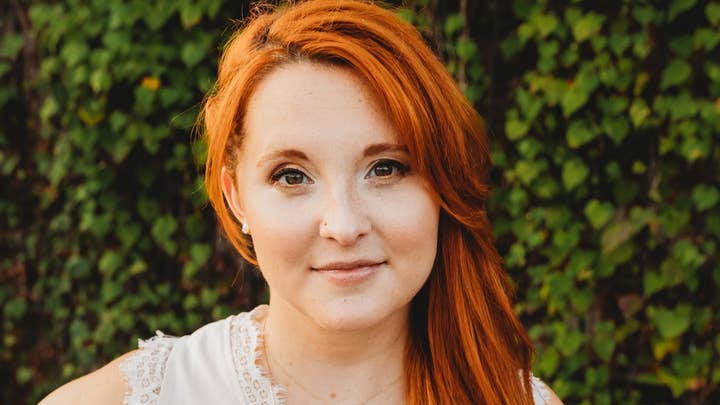 It can be difficult keeping track of the various comings and goings in the games industry, which is why we compile them in semi-regular round-ups.
If you have new appointments or transitions in your company that belong here, please send the names of the appointees, new role and company, and prior role and company to newhires@gamesindustry.biz.
Erin Wayne | Riot's first-ever global head of player community
Twitch creator Erin Wayne has joined Riot Games as its first global head of player community.
In this role, Wayne will shape and lead interactions with communities across Riot's titles, including League of Legends and Valorant. Prior to this, Wayne handled community and creator marketing at Twitch, as well as streaming full-time for the last seven years on her channel, Aureylian.
"Fostering communities around shared interests is something I'm incredibly passionate about, so the opportunity to join Riot to support their expansive, dedicated playerbase is truly exciting," Wayne said.
"I've long admired Riot's innovative growth across not only gaming, but also music and entertainment, because they're redefining what it means to build and nurture a sense of community with players in almost all facets of the media they consume. I'm honored to be joining such a diverse, creative team and look forward to helping deepen the relationship between Riot and players across the globe."
Michael Pattison | CEO, Team 17's Games Label
Former senior vice president of platform planning and management at PlayStation, Michael Pattison has joined Team17 as CEO of the firm's new games label.
Bringing over 25 years experience to the position, Pattison joins on October 18, after eight years at PlayStation. Prior to that, he held roles at Capcom, THQ and Ocean Software.
"I'm very pleased to share today that we have further strengthened our Games Label team with a very high-profile executive hire in Michael Pattison who joins from Sony Interactive Entertainment as CEO of our Games Label from next month," said Team17 CEO Debbie Bestwick. "Alongside Emmet O'Neill, CEO of StoryToys, we are building a truly remarkable senior leadership team to help deliver on our shared vision for the future of the Group."
Ranj Vekaria | Creative director, Curve Digital
Former creative lead at Sega Ranj Vekaria has been appointed as creative director at Curve Digital.
Prior to Curve, Vekaria spent 13 years at Sega, specialising in advertising and branding on some of Sega's biggest IPs, including SEGA's prominent brands, including Total War and Sonic the Hedgehog.
As part of an announcement unveiling four new additions to the company, Curve CEO john Clark said he is "extremely pleased to welcome Ranj to the team."
Other recent appointments around the industry include:
Mark Sottosanti | CFO, Riot Games
Previously: Senior vice president of corporate strategy and development, Riot Games
Brian Wright | Chief content officer, Riot Games
Previously: VP of young adult and family content, Netflix
Johner Riehl | Vice president of gaming and content, Zebra Partners
Previously: Vice president, Wonacott Communications
Michele Spring Fajeau | Vice president of family and technology, Zebra Partners
Previously: Founding partner, Radiate PR
Gina Lourenco | Operations coordinator, GamesAid
Previously: Part of the GamesAid programme to get young people into games
Ranj Vekaria | Creative director, Curve Digital
Previously: Creative lead, Sega
Bobby Wertheim | VP of publishing, Curve Digital
Previously: Director of content, Sega
Rich Earl | Senior marketing manager, Curve Digital
Previously: Senior product manager, Curve Digital
Jay Shin | Business development manager, Curve Digital
Previously: Director/co-Founder Arrogant Pixel/Lecturer at University of West London
Peter Lovell | Strategic director of talent acquisition, Lockwood Publishing
Previously: Director of talent acquisition, Jagex
Pawel Selinger | Art director, PixelAnt
Previously: Art director and writer, Techland
Will Kinsler | Global communications director, Steel City Interactive
Previously: Community lead, Epic Games
Ehson Khaliq | Producer, Steel City Interactive
Previously: Producer, Sumo Digital
Byron Andrews-Salvietto | AI programmer, Steel City Interactive
Previously: Graduate, Southampton Solent University
Viqhaas Mehmood | 3D character artist, Steel City Interactive
Previously: Freelance artist
Leon Killin | EDI manager, Sumo Digital
Previously: Founder, Balance Patch, EDI consultancy service
Dominic Butler | Studio design director , Splash Damage
Previously: Projects director, Editorial Technology, Ubisoft
Oliver Williams | Learning & development manager, Splash Damage
Previously: Deputy head of Birmingham Institute and Creative Arts
Graeme Boyd | Xbox EMEA social media marketing manager
Previously: Senior social marketing manager, Xbox at Microsoft