Elysium director talks Halo film failure
Neill Blomkamp on how the project's cancellation was a stroke of luck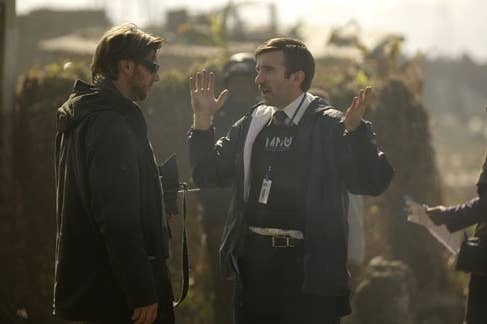 Neill Blomkamp, the director of the upcoming Elysium which stars Matt Damon, has explained how the the cancellation of the Halo film allowed him to make his breakout film, District 9.
Blomkamp was attached to the Microsoft and Universal Pictures adaptation of the game when he was just 26 years old, selected by Lord of the Rings and Hobbit director Peter Jackson for the project. It all fell apart in 2006 after Fox and Universal reportedly pulled out because of a disagreement regarding budgets and profit margins.
"The luck is the fact that Peter and Fran let me make [District 9] out of the ruins that were Halo," Blomkamp told LA Times.
"What happened out of that was learning to trust my ideas. If Halo had come out and succeeded or failed, I wouldn't have learned that."
Recently Microsoft announced that superstar director Steven Spielberg was creating a brand new Halo television series.