EGX Celebrates record-breaking year
Birmingham consumer show attracts huge numbers with new partnerships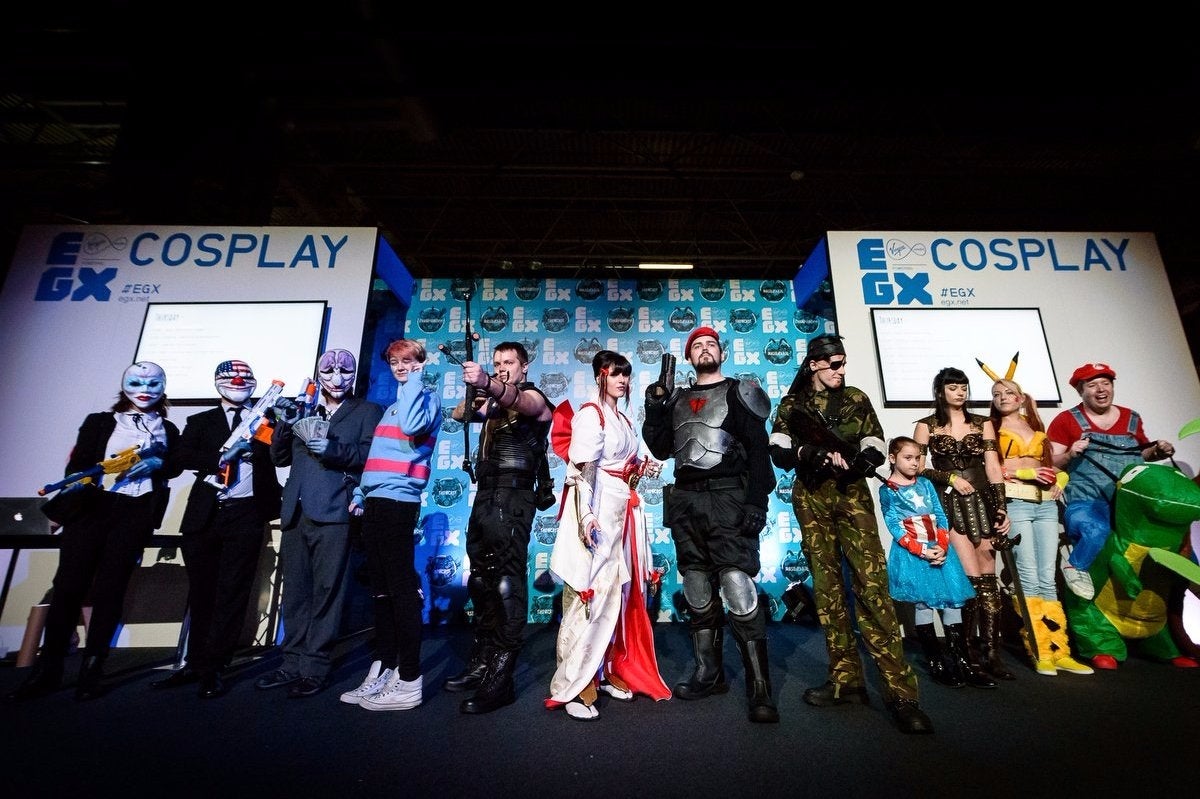 Gamer Network's flagship consumer show EGX closed on a high in Birmingham yesterday after record numbers of exhibitors, press and attendees enjoyed four days of the UK's biggest public gaming experience.
With over 200 playable games, including the first publicly playable appearances of AAA titles like Yooka-Laylee and Dishonored 2, as well as blockbusters Call of Duty: Infinite Warfare, Gears of War 4, Titanfall 2, Battlefield 1, Final Fantasy XV and Horizon: Zero Dawn, the show's 75,000 visitors were spoiled for choice for pre-release hands on experiences. In addition to the games on show, multiple tournaments, competitions and announcements contested with the presence of hugely popular influencers for attendees' attention at a bigger than ever showcase for every aspect of the industry.
"EGX 2016 was our biggest and best show yet," said Rupert Loman, CEO and co-founder of Gamer Network, which also owns GamesIndustry.biz. "I'd like to say thank you to all of our partners, sponsors and exhibitors for helping create another outstanding experience for UK gamers - and of course I must thank the community for making the event so special. Next year will be the 10th anniversary for EGX and we are already planning to mark that milestone with something even more spectacular."
Hosted alongside long-term partner Virgin Media, EGX also attracted a brand-new deal with retail partner Amazon, which provided a first of its kind Prime Now Delivery service to the show floor, allowing gamers to take orders for games, hardware and more at the event itself.
"We're delighted with the feedback from attendees who loved the introduction of Scan & Buy on the Amazon app for a convenient way to buy and pre-order games and hardware across this leading gaming event," said Russell Jones, Video Games & Software Category Leader, Amazon.co.uk. "This was the first time we have offered Amazon Prime customers delivery of products via Prime Now direct to any event, and the service which enabled attendees to order games and consoles was very well received."
Next year's show has been confirmed for September 21-24 at the NEC Birmingham, with the London-based EGX Rezzed taking place at Tobacco Dock in London from March 30th to April 1st 2017, with Ken Levine secured as the keynote speaker.