EGX 2015 tickets are now on sale
The UK's largest game event moves to Birmingham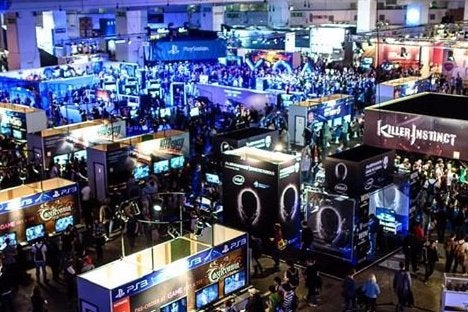 Tickets for EGX 2015 are now on sale, with the UK's largest ever gaming event settling into its "new home" at the Birmingham NEC.
EGX expects to host more than 80,000 gamers over four days this September, with more publishers signed up to showcase their games than at any preceding EGX event. Nintendo, PlayStation, Electronic Arts, 2K Games, Bethesda Softworks and Oculus VR are among the many companies to have confirmed their attendance for the show
All aspects of gaming and gamer culture will be covered, including cosplay, eSports and retro gaming. EGX 2015 will also see the return of the GamesIndustry Career Fair and the EGX Developer Sessions, in which big names from the industry present their games to a live audience. A key new addition to EGX 2015 will be a focus on YouTube channels and creators, in partnership with Yogscast.
The most significant change is, of course, the event's location. Until this year, EGX had been held in London, mainly in the cavernous halls of Earl's Court. However, the closure of that venue, and the soaring demand for tickets to EGX, prompted a move north to the NEC in Birmingham.
According to David Lilley, managing director of Gamer Events, the new location will make EGX more accessible to more people within the UK.
"Taking EGX to the NEC gives us a great opportunity to reach a broader audience in the UK and we're supremely confident that we'll kick-off strongly today", Lilley said. "We're very excited about our new home at the NEC."
EGX 2015 runs from September 24 to 27, 2015. For more information and to buy tickets, follow the link.