Easily engage influencer audiences without overextending resources
Introducing the Xsolla Influencer Payouts solution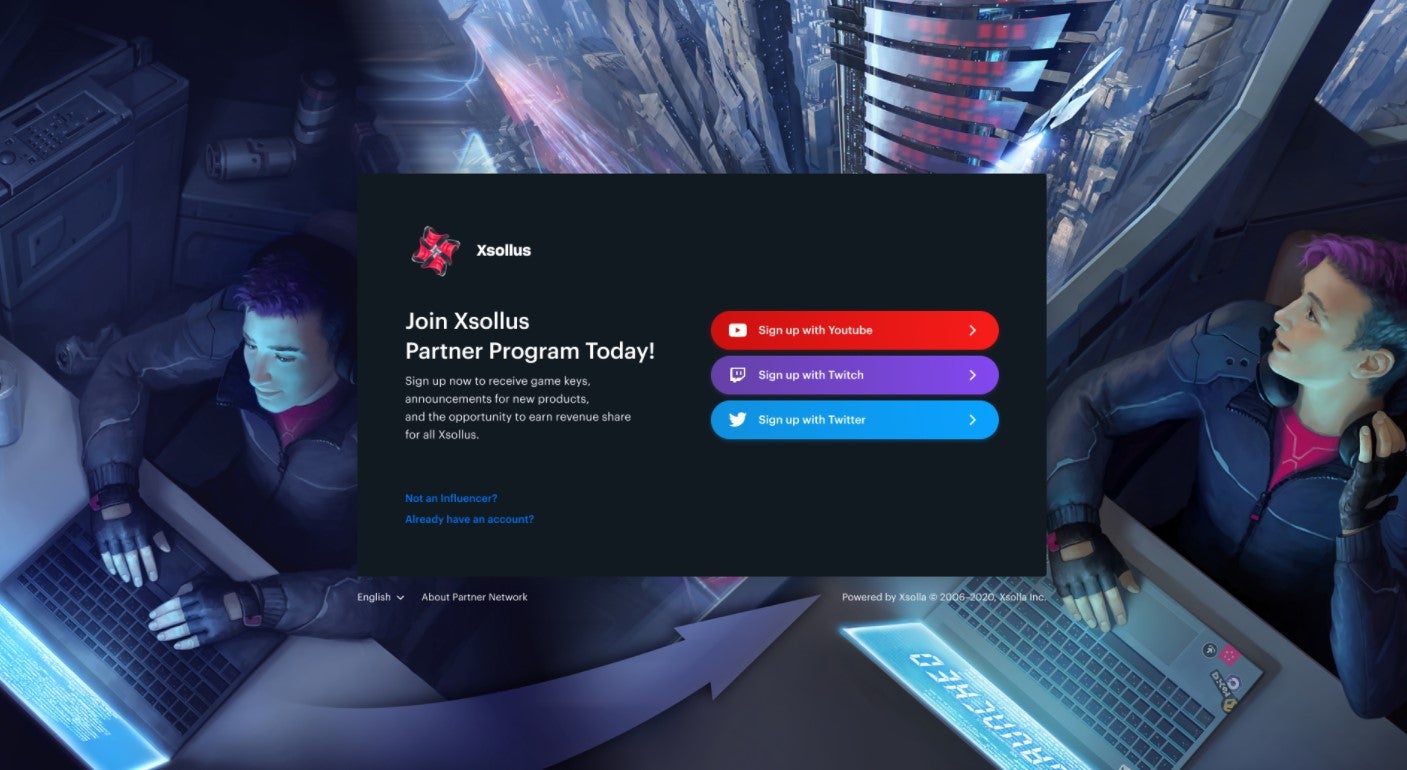 In 2020, more viewers than ever tuned in to video game streamers for news, reviews, playthroughs, events and more.
According to reports, in 2020 Facebook Gaming users watched for more than 3.6 billion hours, with Twitch users streaming more than 17 billion. YouTube Gaming amassed even more massive numbers, reporting more than 100 billion hours of content watched. While these numbers were, in part, the result of global quarantines prompted by COVID-19, experts predict even more growth through 2021. The popularity of video game streamers isn't going anywhere, and their influence is here to stay.
With the unprecedented growth in video game streaming audiences comes unprecedented opportunity for video game developers. But where do busy developers begin? How can you follow your vision and create the best video game possible without overextending your resources trying to work with influencers?
That's why Xsolla built the Xsolla Influencer Payouts solution.
With Xsolla Influencer Payouts, developers and studios from indie to enterprise have the power to automate fully-customized performance-based payments to influencers worldwide for all kinds of games across any platform to support PC, mobile, web, and console games.
You can choose from multiple compensation models for influencers, while Xsolla vets, screens, and securely pays them for their performance, with complete legal and financial compliance across all regions. Xsolla handles everything from screening and management to legal agreements, tax compliance, and payouts.
Simply put, the Xsolla Influencer Payouts solution is your answer to an otherwise massive and potentially time and resource-consuming undertaking.
Working with influencers means establishing mutually-beneficial, transparent partnerships. This means agreeing on specific deliverables, performance metrics, and compensation models that each partner can access at any time. Depending on their platforms, audience size, creative output, and their schedules, certain arrangements work better for some streamers than others. With Xsolla Influencer Payouts, you can compensate influencers based on one or multiple performance indicators, including:
Content volume: the amount of content a creator produces
Content performance: how well content performs based on agreed-upon metrics
Content consumption: how much content -- videos watched, events streamed, etc -- an influencer's audience consumes and engages with
Referred sales: how many sales an influencer refers using agreed-upon links, codes, tags, or other tools
This ensures flexibility and ongoing optimization options across any number of customized influencer campaigns.
Successful influencers cultivate huge audiences based on authenticity. But how do you know you're working with a legit streamer capable of driving results? Xsolla takes away the guesswork and uncertainty by screening and vetting all participating influencers, and handles all legal compliance. This lets you focus on your marketing outcomes without having to worry about potential communication issues or fraud.
What's more, you can authenticate participating influencers based on your game's marketing needs through social account connection and verification. You can also set subscriber or follower minimums for each streaming platform to qualify which participants will work best to reach a given audience.
Xsolla Influencer Payouts also provides you with an intuitive dashboard for equipping your chosen influencers with everything they need to promote your game. Whether they're doing giveaways, hosting Twitch Drops, or driving their audience to landing pages to redeem special codes, you can easily distribute everything from game keys to promo codes and more.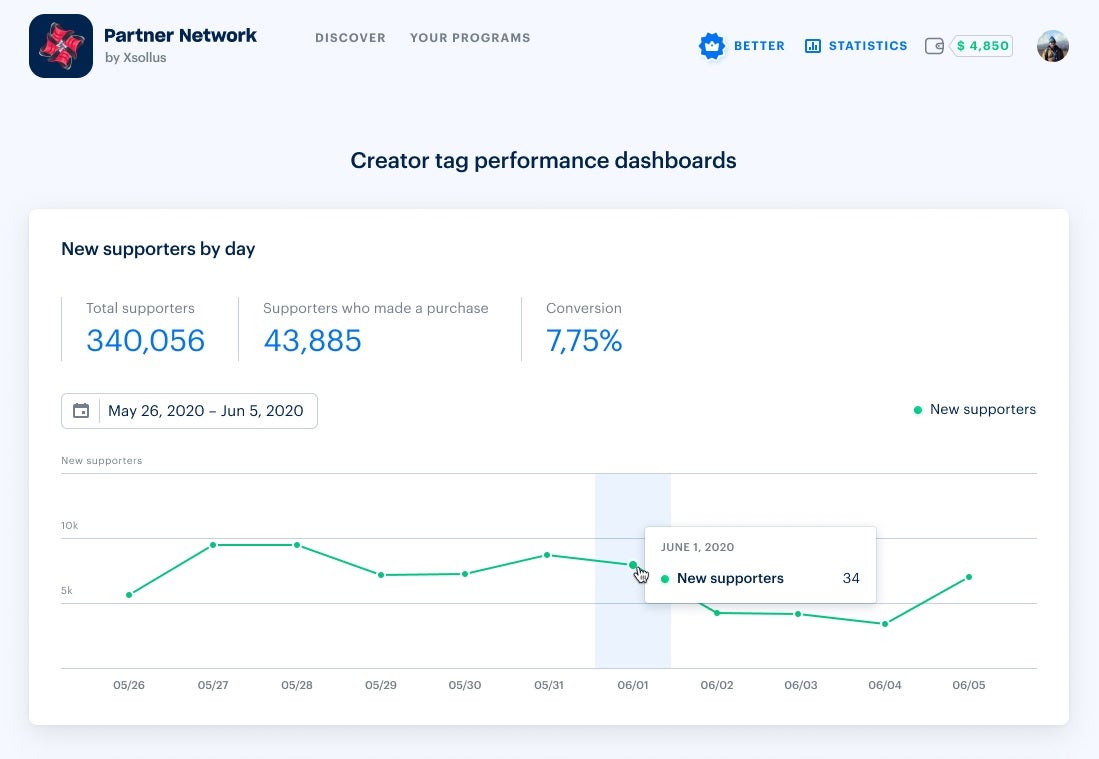 Depending on your strategic needs, you have the choice to interact and compensate influencers via a revenue-sharing model, an incentive-based model, or a combination of the two. This includes an option to have influencers use a dedicated portal to generate trackable affiliate links to drive traffic to your landing pages of choice.
As with any digital marketing effort, successfully working with influencers means tracking results and optimizing your efforts. Xsolla Influencer Payouts sets you up for success by delivering actionable performance insights from an easy-to-use revenue and performance dashboard. This helps you see what's working and what you may need to change at the speed of streaming.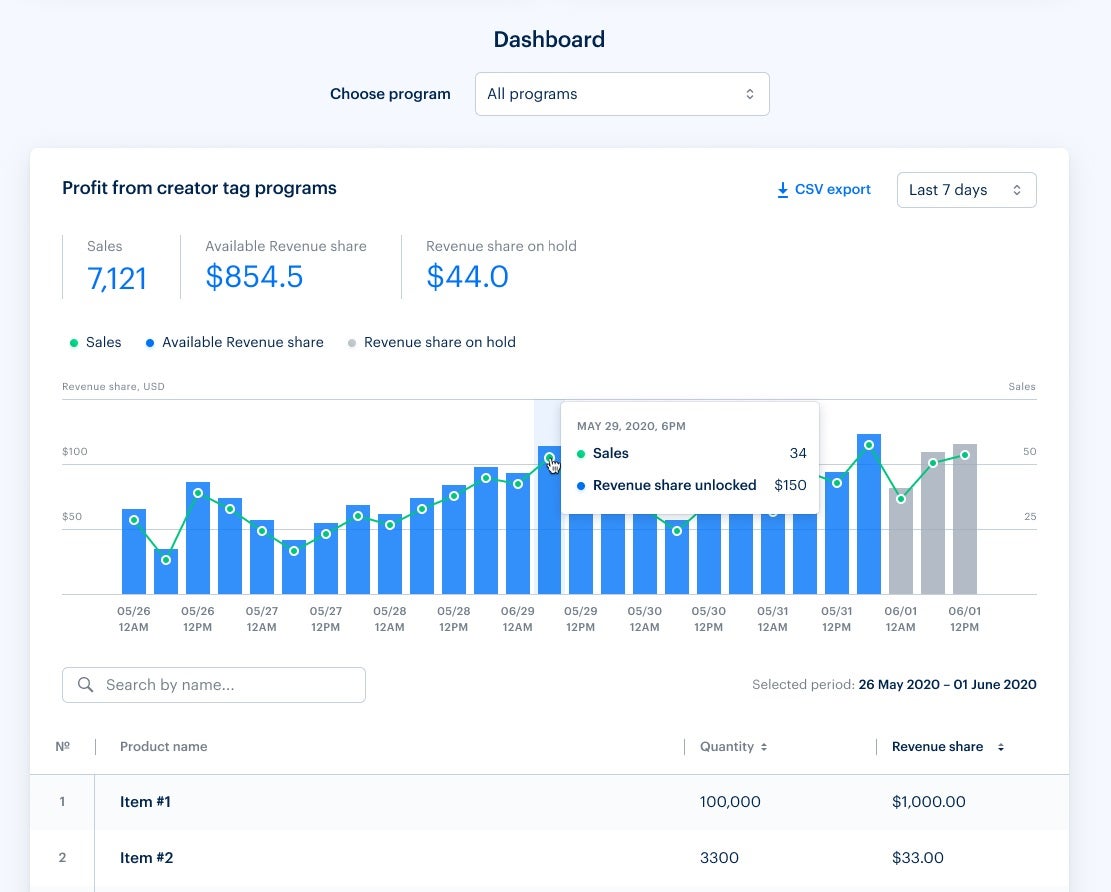 Making international payments can seem overwhelming, which is why the Influencer Payouts leverages Xsolla's more than 15 years of industry-leading video game payments and other business solution experience. Our service automatically handles everything from legal agreements, tax compliance, and payouts to calculate, report, and process creator payouts across locations. No matter where your influencer streams, or where their audiences tune in, you can count on complete, secure compliance.
Worried about having to build from scratch a custom landing page to drive influencer audiences to? Xsolla Influencer Payouts has handled that as well. With our solution, you can create a fully-branded partner program landing page, complete with a custom URL to cross-promote your games and give your community a hub where they can view, request access to, and participate in your available programs and events including Twitch Drops. Influencers have everything they need to register, get instructions, and promote your game, including trackable links, their Creator Tag, promo codes, game keys, links to press kits, and more.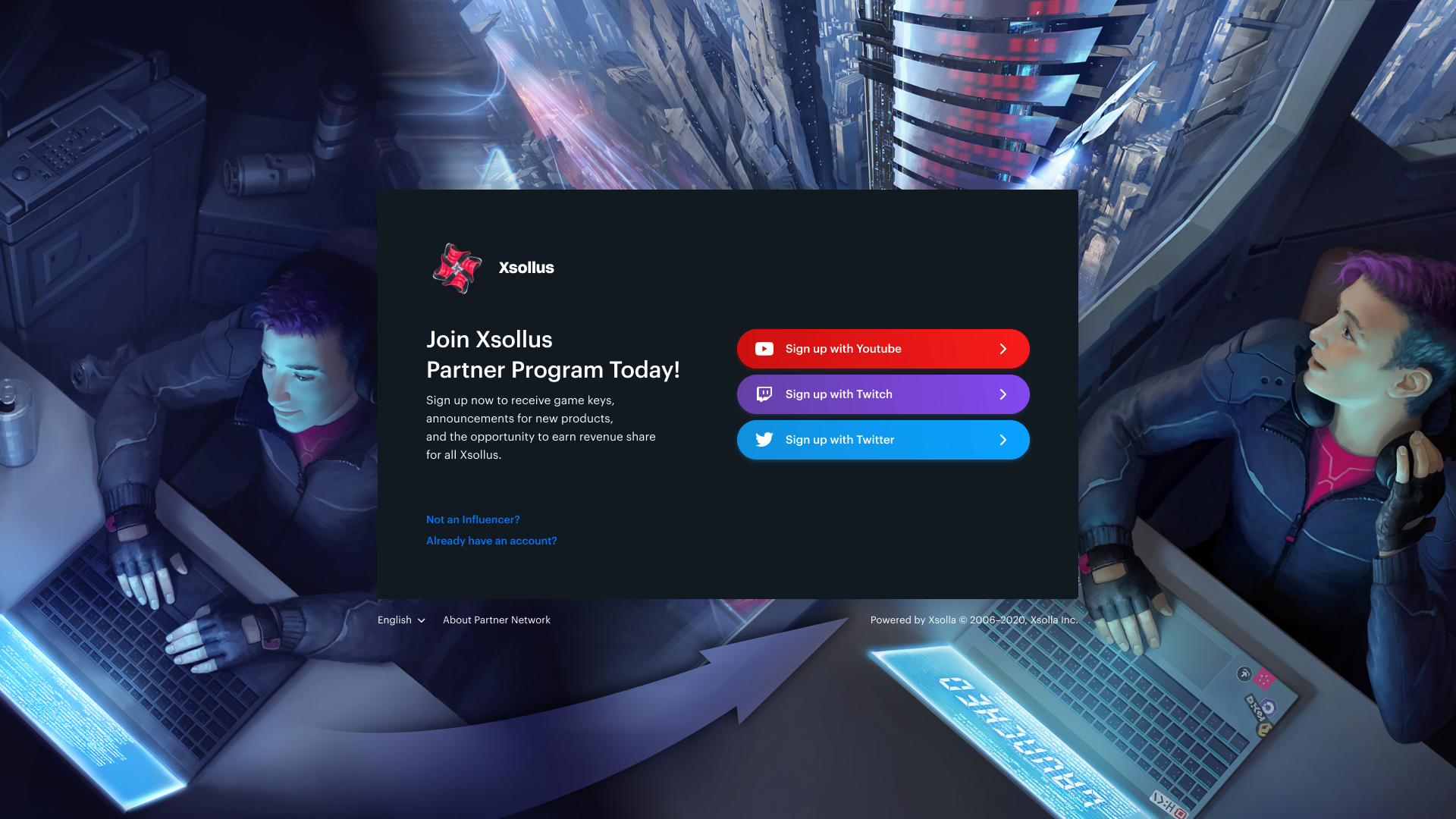 No matter what influencer marketing strategies you decide to pursue to connect with video game streamers and their audience, Xsolla Influencer Payouts is your most capable and convenient solution -- all with no upfront costs. Users only share a percentage of earned revenue.
Ready to see how a frictionless payouts solution can help you work with influencers and engage their audiences to grow your game, risk-free? Sign up today or contact us at business@xsolla.com to get started.