EA's NFL/UFC 1-2 punch tops NPD's August chart
Madden and mixed-martial arts help drive US sales up 37% year-over-year; Nintendo takes 10 of top 20 spots on sales chart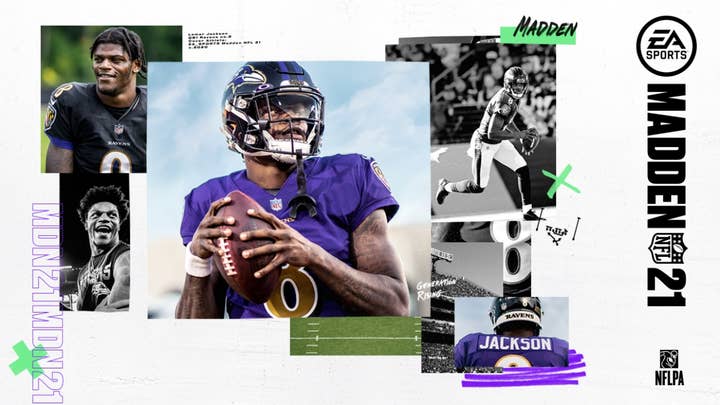 Electronic Arts had the two best selling games of August in the US, according to the industry tracking NPD Group's newly released sales figures for last month.
The NPD Group today reported that for the 21st year running, the Madden NFL series took the top spot on the charts in its release month, with Madden NFL 21 showing double-digit dollar sales growth over Madden NFL 20's release month.
While EA is used to having the top slot in a Madden launch month, it also had the second spot on the sales charts thanks to the debut of UFC 4, which sold more in its launch month than any of the publisher's previous UFC titles.
Activision's Call of Duty: Modern Warfare and Sony's Ghost of Tsushima took the third and fourth spots on the charts, and then Nintendo claimed the next five best-sellers with a mix of Switch recent releases and evergreen titles. All told, Nintendo published 10 of the top 20 best-selling games of August.
Overall video game content sales for August were up 37% year-over-year to $2.94 billion. That number includes retail sales, digital full-game and add-on/microtransaction sales from participating publishers, subscription spending, and spending on mobile provided to NPD by Sensor Tower.
The Nintendo Switch continued to lead hardware sales as well, setting a new record for hardware sales in August, doubling its sales from August 2019 and beating the Nintendo Wii's record from August of 2008.
Overall hardware spending was also up 37% year-over-year to $229 million, while accessory sales jumped 42% to $166 million.
Combining content, hardware, and accessory sales, US games industry sales were up 37% year-over-year to $3.33 billion. Year-to-date, games industry spending in the US is up 23% to $29.4 billion.
Here are the US Top 20 (based on dollar sales) for the period between August 2 and August 29, 2020, courtesy of The NPD Group:
| Last Month | This Month | Title |
| --- | --- | --- |
| New Entry | 1 | Madden NFL 21 |
| New Entry | 2 | UFC 4 |
| 2 | 3 | Call of Duty: Modern Warfare |
| 1 | 4 | Ghost of Tsushima |
| 5 | 5 | Animal Crossing: New Horizons* |
| 6 | 6 | Ring Fit Adventure |
| 8 | 7 | Mario Kart 8: Deluxe* |
| 9 | 8 | Super Smash Bros. Ultimate* |
| 3 | 9 | Paper Mario: The Origami King* |
| 7 | 10 | Mortal Kombat 11 |
| 12 | 11 | The Legend of Zelda: Breath of the Wild* |
| 4 | 12 | The Last of Us: Part 2 |
| 11 | 13 | Minecraft: PlayStation 4 Edition |
| New Entry | 14 | PGA Tour 2K21* |
| 14 | 15 | New Super Mario Bros. U Deluxe* |
| 27 | 16 | Super Mario Party* |
| 13 | 17 | Tom Clancy's Rainbow Six: Siege |
| 26 | 18 | Super Mario Odyssey* |
| 41 | 19 | Final Fantasy VII: Remake |
| 34 | 20 | Luigi's Mansion 3* |
*Digital sales not included