EA's F2P strategy "vindicated" by Real Racing 3 performance
EA believes Real Racing 3's numbers make a strong case for freemium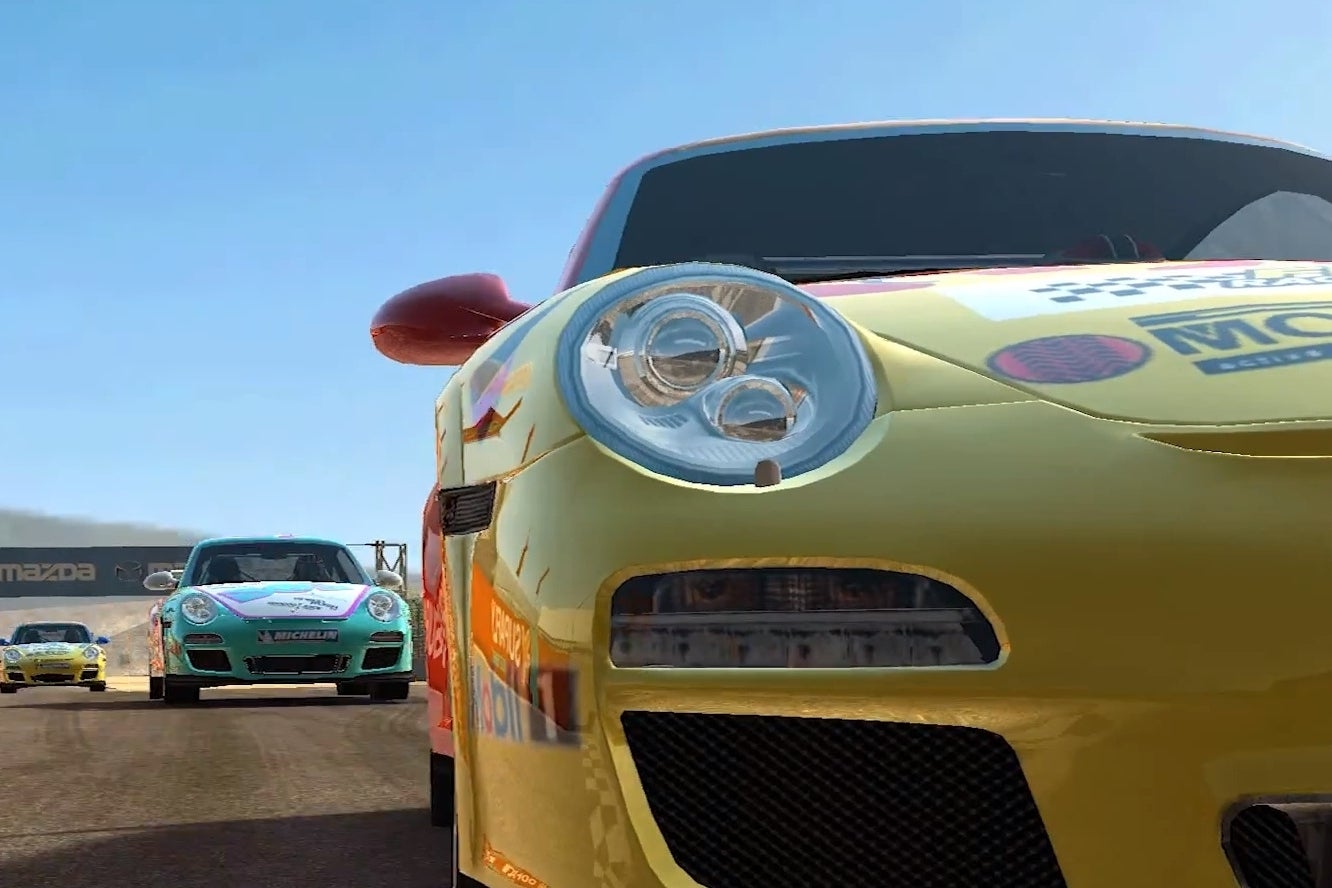 When it was released, Real Racing 3 was slammed by fans and consumers for its excessive use of microtransactions. Electronic Arts vice president of mobile and social Nick Earl told CNET that despite the "vocal minority" the game is doing quite well.
The news comes alongside an infographic (below) released by EA, detailing the game's various accolades. Real Racing 3 is the number one free app on the App Store in 90 countries, with downloads for the first week exceeding those of the first two titles combined. There's no word on total downloads or revenue, but Earl said that he felt "vindicated" about Real Racing 3's performance.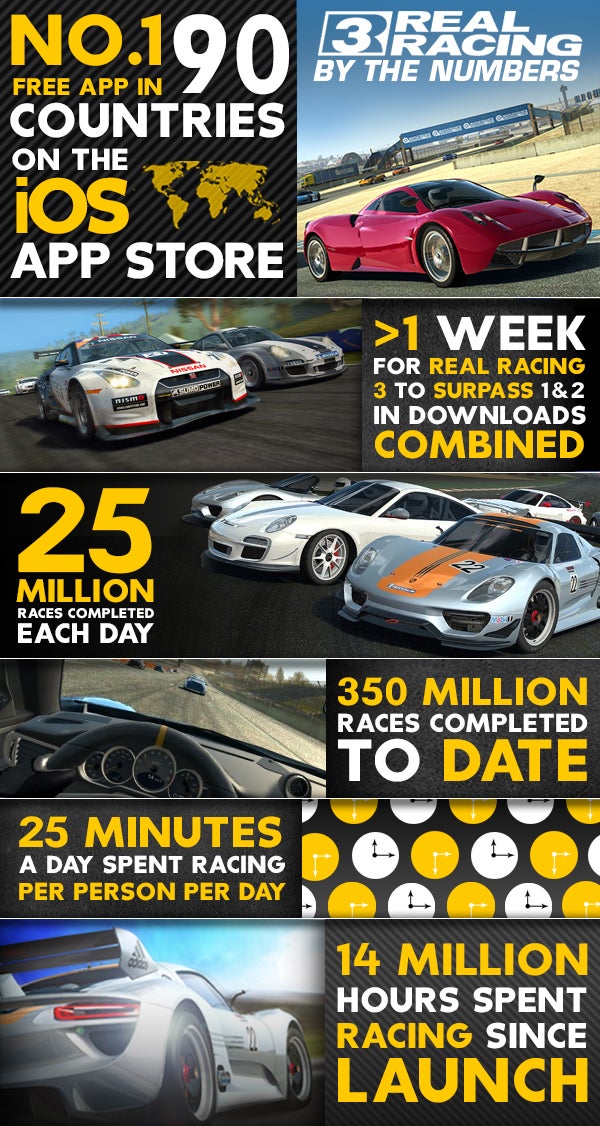 "There's no question that going freemium was the right way to go," Nick Earl. "The vocal minority lashed out at freemium. We respect them and understand, but the market has spoken. That's just where things are going."
According to Earl, players shouldn't expect a Real Racing 4 anytime soon: the company plans for Real Racing 3 to be an EA staple for years to come.
"Our expectation is that this is a service that can live for years," he said.