EA, Zynga veteran joins Yvolver
Travis Boatman will serve as a strategic advisor to the company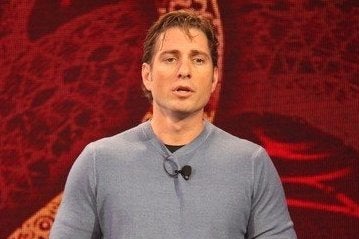 Dallas-based Yvolver, which offers a loyalty rewards-based platform for mobile titles, has hired Travis Boatman to its advisory board, the company told GamesIndustry.biz today. Boatman, who most recently served as senior vice president of mobile at Zynga, has 20 years of industry experience, 14 of which have been in mobile.
"I'm excited to add my expertise to the impressive pool of industry knowledge at Yvolver," Boatman said. "The Yvolver service has the potential to add value to mobile games unlike any loyalty and rewards platform currently available."
"We are excited to have Travis contributing his considerable talent and experience to the team," said Yvolver CEO Steve Nix, "He has been at the forefront of innovation in mobile gaming for more than a decade, and we look forward to working with him to bring our unique Loyalty-as-a-Service to new partners."
Boatman built up his experience in mobile as he saw Jamdat through its $680 million acquisition to Electronic Arts back in 2006. Following the acquisition, Boatman served as senior vice president at EA Mobile, and was responsible for global strategy, adapting to iOS and Android gaming, pivoting the teams towards free-to-play, and more recently overseeing top grossing games like The Simpsons: Tapped Out and The Sims Free Play.
For more about Yvolver, please check out our previous interview with Steve Nix.