EA: Zynga defections were financially motivated
John Riccitiello attributes loss of senior staff to "personal balance sheet stuff"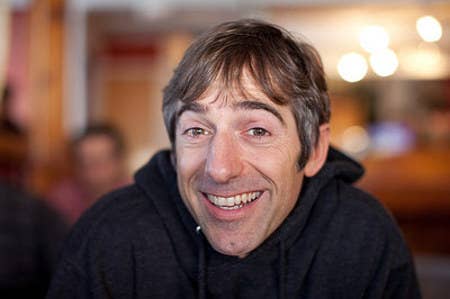 Electronic Arts CEO John Riccitiello has described last year's high-profile employee defections to Zynga as motivated purely by financial concerns.
Speaking at the Wedbush Technology Media and Telecommunications Conference, as reported by Gamasutra, Riccitiello addressed the list of senior EA employees who now work for the social gaming giant - a list that includes former COO John Schappert.
"To a person, they came and saw me at one point in the process, usually in tears or close to tears, with a story that basically goes like this. 'I love my company. I love Electronic Arts. I bleed blue, but they're going to give me a bank account in the first 12 or 24 months that I couldn't get anywhere and may never get anywhere for the rest of my life,'" he said
"So it was more about personal balance sheet stuff. To a person, they've told me - and I think if you speak to them, would probably say they believe in the Electronic Arts story and sort of where it's going. So I don't feel at all weakened by it. ... They got some good guys, and I think we're fine."
Other EA staff to leave for Zynga last year include social executive Barry Cottle, EA Play VP Jeff Karp, and EA Tiburon veterans Mark Turmell and Steven Chiang.
However, in November last year EA's head of human resources, Gabrielle Toledano, told the New York Times that EA expected an exodus away from Zynga soon after it went public.
According to Toledano, Zynga has a reputation for treating talent as a commodity, which will make it difficult to hold on to senior employees once their stock options become liquid.
"Competitors will make the case that they offer much more compelling opportunities for creative people," she said. "We've learned that when companies treat talent as a commodity, the consequences are severe. It takes years to repair a reputation."