EA: "We have a growth business when you add up the pieces"
Riccitiello claims digital growth outweighs retail decline – "it doesn't feel like a recession to me"
John Riccitiello, CEO of publisher EA, has rubbished ongoing talk that the games industry is suffering a major decline.
Speaking at the Bank of America Media, Communications & Entertainment Conference in Newport Beach yesterday, he observed that "Because NPD only tracks the packaged goods market we get overly concentrated on that.
"We have a growth business when you add up the pieces. I think some of the underlying trends on high-definition consoles have been missed - Sony's having a banner year and Microsoft's having a solid year. "It doesn't feel like a recession to me."
For EA's part, he noted that the publisher's recent decision to concentrate on "fewer, bigger, better" games per year had been a huge success.
Dropping from 60 titles in its financial year 2009 to a projected 36 in FY11 had, he claimed, led to a dramatically greater revenue per title.
In FY09, average net non-GAAP revenue per title was $55 million, rising to $66 million in EA's 2010 financial year and expected to be $84 million in FY11.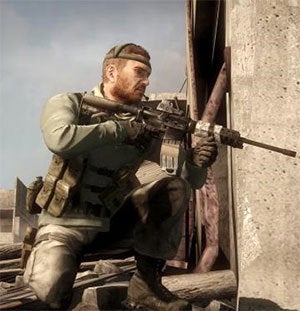 "A lot of folks of in the industry," Riccitiello claimed, "thought we were going to see our core package revenues go into tailspin because fewer titles had to mean less revenue."
The CEO claimed the opposite had been true, noting that market share had grown from 14 per cent to 15 per cent over the last two years despite a near-halving in the publisher's number of titles.
"The big franchises are getting bigger, cutting out the little stuff, driven by quality and strong marketing. We feel great about this; when we started out it was far from clear that it would do as well as it has."
Success over the last year had been primarily down to Madden 11 and NCAA Football 11, which garnered 2 million and 865,000 US sales (according to NPD data) to date, and catalogue sales of FIFA 10 and Battlefield Bad Company 2 – shifting an estimate 10.1 million and 5 million units respectively worldwide.
"All four of these are examples of high quality titles hitting their window and performing well in the market place," he felt.
He praised a healthy dozen-odd regularly-released franchises as "the present and future of our company," and reiterated comments by CFO Eric Brown earlier this week as to the importance of DLC and other digital revenues.
Non-GAAP digital revenue (comprising mobile as well as console and PC) had grown from $429m in FY09 to $570M in 2010 to a projected $750M in FY11.
"We have seen compound growth in excess of 30 per cent. In terms of a broad base, pure digital play, this is as big as any of the major league start-ups we hear of in America or Japan that people are so proud of."
Riccitiello also highlighted a reduction in costs, down from $2.2 billion in 2009 to an intended $2.0 billion in 2011. This was primarily down to both a greater R&D shift towards digital rather than packaged goods, and to staffing cuts.
The publisher has axed 2000 jobs and 19 facilities since its 2009 financial year. "Very painful," the CEO claimed, before going on to praise the company's heightened efficiency in outsourcing art and programming work to China and Eastern Europe.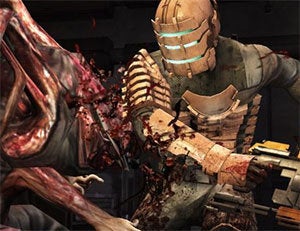 He also noted that the ailing Need For Speed series was doing better now it had moved to two studios working on biennial releases, rather than one studio rushing a new iteration out every year.
"The title declined dramatically, we started to lose people, they didn't want to work 24 hours a day, 7 days a week. It was definitely our fault. Those days are gone."
Riccitiello's through-line for the talk was perceived rude health for the industry in general, claiming that despite a decline in Wii sales the Xbox and PlayStation businesses were thriving, both in retail and digital.
"It's very easy to lose the thread of just how robust our business is. By any standard nearly doubling the business from a $16bn business to a $29bn business in software only is an incredibly positive performance."
He also revealed that the publisher's plan for next year was to double revenues from paid DLC, and become the number one Western publisher in that sector.
On Move and Kinect, he felt it would be inappropriate to predict their success at this early stage, claiming observers should wait for further innovation from the motion controllers' respective software.
Hardware pricing remained a game-changer to Riccitiello's mind, however: "Next year the brass ring is going to go to the console company that is most aggressive on price."