EA launching Star Wars: The Old Republic in 38 more countries
BioWare to push Star Wars MMO into Europe and the Middle East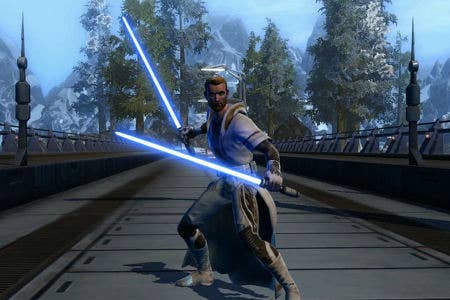 Gamers around the world looking to try Star Wars: The Old Republic will finally have a shot if they live in parts of Europe or the Middle East. EA has today announced their plans to release the title through retail and digital distribution in 38 more countries.
EA has confirmed that a few countries will have some problems getting the game through their Origin service, specifically Luxembourg and Tunisia. The publisher also noted that subscription fees will vary country to country.
The Old Republic currently sits at around 1.3 million subscribers, hitting a peak of around 1.7 million back in February. Although some fans have criticized the game for technical issues, The Old Republic has been quite popular with review sites, and analysts suspect the game will remain popular enough to maintain or exceed 1 million long-term subscribers.