EA: Tablet adoption to climb at never-seen-before rates
EA head of mobile and social Nick Earl says division is looking to red-hot tablet market for growth while social market faces headwinds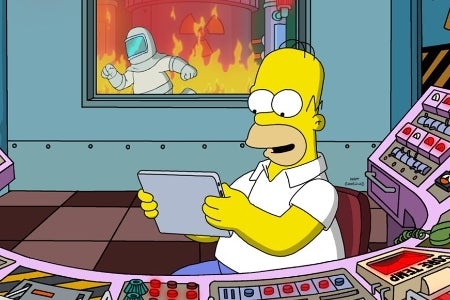 It's not difficult to figure out which part of the job Electronic Arts' head of global mobile and social studios Nick Earl is more excited about. Speaking with GamesIndustry International yesterday, Earl said that while social gaming is "re-correcting" after possibly peaking, the tablet market is on the verge of a tipping point.
"We're seeing in a short period of time four new tablets come to the marketplace," Earl said, referring to the new Apple iPad, Google Nexus, and Microsoft Surface offerings. "The marketplace is already incredibly hot, and this just feels like it's going into a new gear, and the adoption is going to continue to climb at never-seen-before rates."
While Earl said that the growth in tablets will have to level out at some point, he said that only 4-5 percent of the US population owned a tablet in 2010, leaving "a lot of head room" for the market to expand. And given the tablets' increasing abilities to push impressive graphics, complex games, and connected experiences (all of which are points EA focuses on), Earl said the publisher was well positioned to take advantage of that growth.
"When I look at social driving the business for EA, clearly there are headwinds there..."

Nick Earl
However, Earl's tone changes somewhat when the health of social gaming in light of Zynga's recent struggles comes up.
"When I look at social driving the business for EA, clearly there are headwinds there," Earl said. "These are things I noticed 6-8 months ago, so we started to pivot toward the opportunity of tablets and smartphones at that point. And I'm really glad we did that because I think we've been able to pour our efforts into games that really flourished… Social games, I think they've reached a bit of maturation in their market and need to recorrect. We still have bets there, but the way I look at it is there's just such an enormous opportunity on the mobile side of things, with tablets and smartphones, that's where we're really trying to double down."
Earl pointed to The Simpsons: Tapped Out as one such bet that has paid off. And while Earl said there weren't a ton of risks in tablet market on the macro level (every individual game carries its own risks), he did acknowledge that the problem of discovery in the market is getting worse.
"There's only one number one spot, and there are more and more apps being launched every day," Earl said. "It can be pretty challenging for developers to figure out how to work their way through that amount of content."
One method that some developers use to try and make the charts is paid app installs. While Earl said EA has the benefit of leaning on strong relationships with app store first parties and direct communication with its existing customer base, he didn't see paid installs as a problem for the tablet market as a whole.
"Yeah, that's a part of the business, and some employ it more than others, but it can be pretty overbearing from a cost perspective and change the economics of whether an app is successful or not," Earl said, adding, "There are plenty of games that rose through the charts with literally no paid acquisition. One that comes to mind is Draw Something, which got high installs just on word of mouth. So if you put something innovative out there and enough people catch onto it, it takes on a life of its own."